Where Will The Super Bowl Be This Year? Date, Time, Location For New England Patriots vs. Atlanta Falcons Clash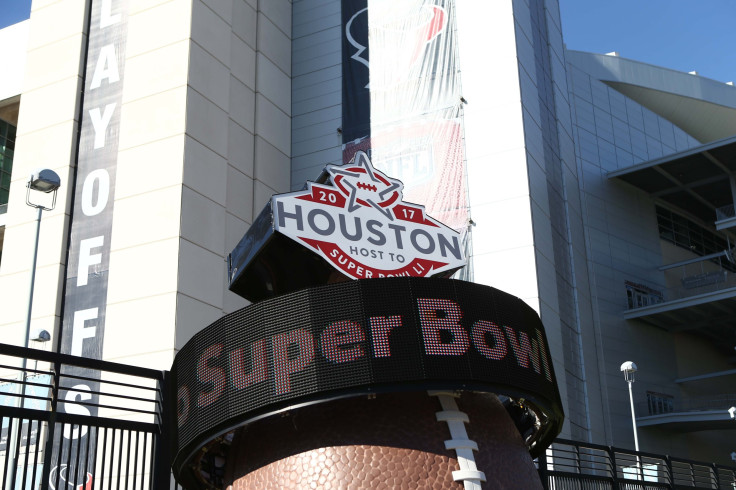 The New England Patriots and Atlanta Falcons will be the two teams squaring off at the Super Bowl LI after the Patriots beat Pittsburgh Steelers to represent the AFC at next week's clash.The Falcons, representing the NFC, were the first to enter Super Bowl LI after defeating the Green Bay Packers, 44-21.
Including the loss to Denver Broncos in Super Bowl XXXIII, this is the Falcons' second Super Bowl berth. The Patriots overpowered the Steelers, 36-17, to make their record ninth Super Bowl appearance.
The Super Bowl will be held at the Houston Texans' home ground NRG Stadium. The city beat co-finalist South Florida for hosting rights to the Super Bowl when owners voted in May 2013.
This will be the second Super Bowl being held at the stadium in Houston, which was renamed to NRG Stadium from Reliant Stadium — its name during Super Bowl XXXVIII between the Patriots and Carolina Panthers, which it hosted in 2004. The city also hosted the championship game in Super Bowl VIII at Rice Stadium in 1974.
This year's Super Bowl is scheduled for 6:30 p.m. ET on Feb. 5, and will be broadcast by FOX and on its app FOX Sports GO. Joe Buck and Troy Aikman will be the commentators while Erin Andrews will report from the sidelines.
"Poker Face" singer Lady Gaga is scheduled to play at halftime of the Super Bowl, one of the biggest spotlights in sports or entertainment. According to a report by entertainment website Page Six, Gaga has plans to perform on NRG Stadium's roof, and lawyers and technicians are attempting to help the singer pull off the dangerous stunt.
© Copyright IBTimes 2023. All rights reserved.