White House Investigating Reports That Russia Has Begun Military Operations In Syria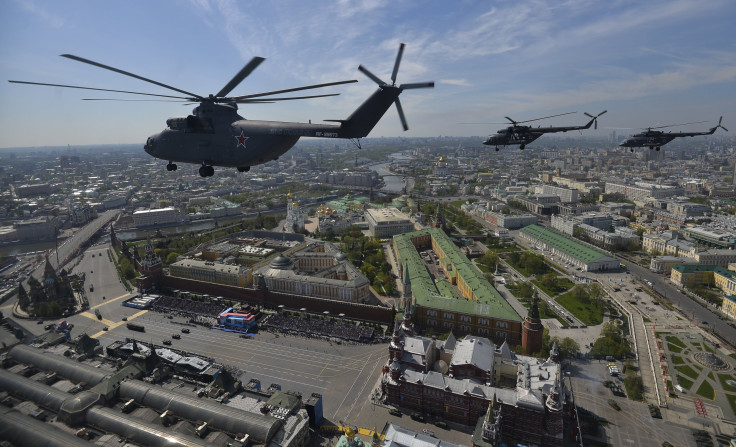 The White House is closely monitoring reports that Russia has begun military operations in Syria, according to a tweet from Agence France-Presse's White House reporter, Andrew Beatty. While there is no indication about who or what Russia is targeting in its alleged military operation, it's likely to be against the Islamic State group, given that the terror group openly admitted attacking a Russian military base in Dagestan on Wednesday.
Russia also shares a close diplomatic relationship with Syrian President Bashar Assad's regime in Damascus, which counts the Islamic State group as an enemy. This means that any operation against government-run Syria is unlikely.
Beatty also tweeted that the White House said that if Russia is, in fact, fighting in Syria, it would be "both destabilizing and counterproductive."
While the United States is not openly supporting Assad's regime, it has essentially paired up with it in the fight against the Islamic State group, also known as ISIS or ISIL. The U.S. is part of an allied group that is conducting airstrikes in Syria and Iraq, where ISIS has based its so-called Islamic Caliphate. Not troops have been committed by the allied group, although the U.S. is helping to train Kurdish and Syrian rebel forces. Meanwhile, Assad's military is also attempting to push ISIS out of Syria.
Wednesday's attack at the Russia military base in the North Caucasus, a predominately Muslim area of southern Russia, was the first such attack by the Islamic State against the Kremlin's military. No deaths or injuries were reported.
The North Caucasus is separated into 13 regions within Russia that are all mostly semi-autonomous and mainly ruled over by pro-Muslim governments. While ISIS claims to be recruiting heavily from the regions, which are home to a number of battle-hardened veterans from the Chechen war of 1996, officials have denied such a problem exists. Chechnya's Kremlin-allied president, Ramzan Kadyrov said in July that reports of ISIS recruiting cells in his region were not true.
"This statement is nothing more than a bluff. I don't think that a few surviving bandits who are still hiding in the woods can provide serious help to radicals from the so-called Iblis State," said Kadyrov, using the Arabic word for "devil" to refer to the terrorist organization. "These thugs have no chance at all here. ... Nonetheless, we're not ignoring the threat that the Iblis State could pose, and so we will continue working to not allow the spread of this contagion in Chechnya. We will mercilessly destroy devils and bandits."
© Copyright IBTimes 2022. All rights reserved.
FOLLOW MORE IBT NEWS ON THE BELOW CHANNELS