Who Is Antonio Guterres? Why The United Nations Still Won't Name A Woman Secretary-General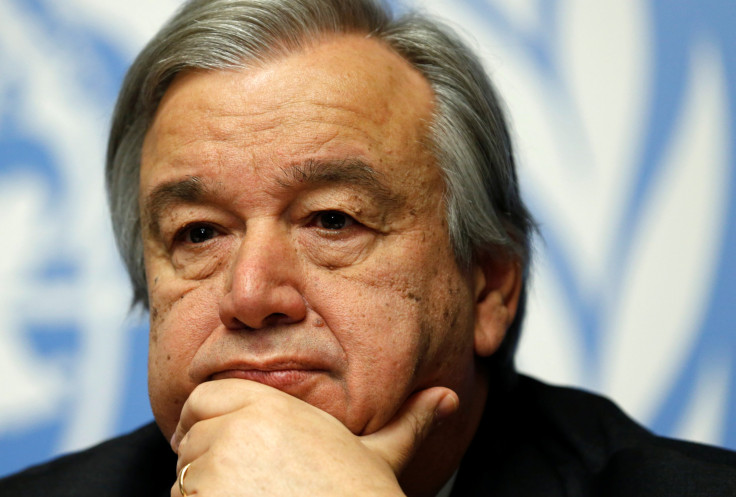 Antonio Guterres has reportedly been selected as the next secretary-general of the United Nations, set to take over the leadership position for the intergovernmental organization with 193 member states. He was a unanimous choice from the group's security council, the Associated Press reported Wednesday.
The Portugal native served as the UN's High Commissioner for Refugees from 2005-2015. Some might be disappointed by his selection, however, since it was rumored a woman might finally take over the top job for the first time.
"When the race began, two criteria seemed pressing: that it was Eastern Europe's turn, and that a woman should take charge for the first time," wrote the Guardian in an editorial Tuesday. "Rotation by region is standard; one woman after eight men does not seem excessive."
Guterres ticked neither box the paper wrote. He does have a long history of public service. Before becoming UN's High Commissioner for Refugees he was Portugal's prime minister from 1995-2000. Guterres is expected to take over for current UN secretary-general Ban Ki-moon at the start of 2017.
About a dozen candidates were considered for the job at some point point, including EU budget chief Kristalina Georgieva, former president of Slovenia Danilo Turk, and Helen Clark, New Zealand's former prime minister and head of the UN Development Project.
Guterres is expected to be confirmed as the choice in a formal vote Thursday. It was a suprise announcement, since many observers expected the deliberations to go into late October as countries fought for their top choices. It was thought Russia would block Guterres because it wanted an Eastern European selection, the Guardian reported. Guterres has said he would continue to speak out for those in need should he become secretary-general amid a global refugee crisis.
He ascended to the top position during a time when many expected it was finally a woman's turn to have a shot at it. Women make up just about one-quarter of leadership positions in the Secretariat at the UN, despite women composing half the world's population and the body's stated goal of gender equality. As International Business Times previously reported, there was a concerted effort to get a woman in the top position, but to no avail.
"This is kind of the last glass ceiling internationally," Shazia Rafi, a member of the WomenSG campaign to elect a female U.N. head and a former secretary-general for Parliamentarians for Global Action, told IBT in January. "The Security Council is the authoritative body for peace enforcement and security issues around the world, so having a woman leading would be a very strong statement."
© Copyright IBTimes 2022. All rights reserved.
FOLLOW MORE IBT NEWS ON THE BELOW CHANNELS