Who Are The Whales Buying Up SHIB?
KEY POINTS
Shiba Inu has taken a massive hit recently
Many whales are buying this dip
The Shib Army is divided in its opinion on these movements
The Shiba Inu coin has been plummeting amid the bearish trend in the cryptocurrency market. But interestingly, three of the richest Ethereum wallets have bought over $85 million worth of SHIB in the past 24 hours.
Moreover, many other whales have also been buying the dip over the last week.
Shiba Inu is a meme coin based on the Ethereum blockchain network. Many experts consider it to be the alternative to Dogecoin.
There is rising interest in the coin even as SHIB was trading at $0.00002069 down 4.40% as of 6:22 a.m. ET, according to Coinmarketcap data.
Shiba Inu fell 25% in the past week, and around 4% in the last 24 hours. Within the same 24 hours, the token has seen a significant rise in its traded volume.
SHIB volume traded went up over 42% indicating that while many people are panic-selling their holdings, there are others buying the dip. A significant portion of these transactions are being made by some of the richest Ethereum wallets.
Trinity, an Ethereum wallet, has bought 500 billion SHIB worth $10.2 million over the last 24 hours.
The 29th-largest Ethereum wallet bought roughly $40 million worth of SHIB and the 262nd-largest bought $34 million worth of SHIB.
Seven other wallets have bought over $70 million of SHIB over the past seven days.
The Shiba Inu token has seen a consistent slump despite announcing a Metaverse project codenamed Shiberse and a blockchain called Shiberium which is expected to reduce gas fees.
The Shib Army, which is what the followers and investors of the token call themselves, has demanded burning a share of the circulation and capping the supply to stabilize the token's position.
The recent frenzy to buy SHIB among whales has the Shib Army divided.
While some among them believe that this indicates that the token has inherent value and will bounce back stronger, there are those who are worried that these whales will pump the token for some time and then book profits and exit leaving the small investors with huge losses.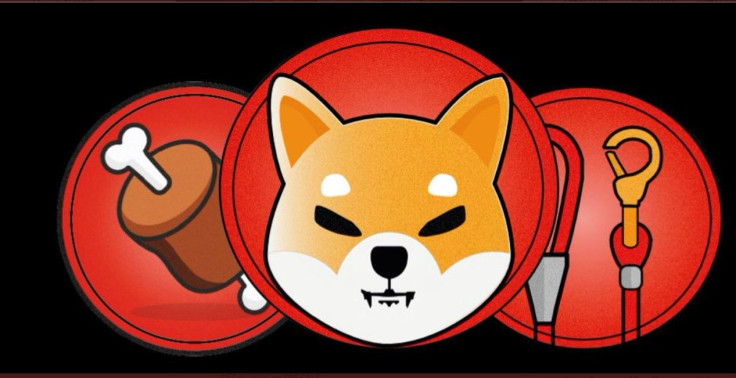 © Copyright IBTimes 2023. All rights reserved.