Who Is Brian Ogle, Alabama Teen Reportedly Beaten For Black Lives Matter Facebook Post? Attack Was Hate Crime, Mother Says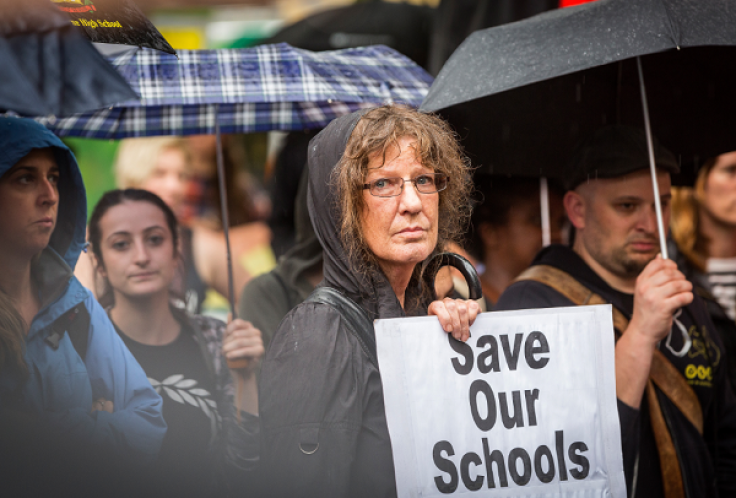 The mother of an Alabama teen who was badly beaten believes her son was a target of a hate crime. 17-year-old Brian Ogle was in critical condition following an assault on the boy in a parking lot outside of an abandoned business after a high school football game Friday.
Ogle is suffering from a fractured skull and trauma to his brain after being beaten up by several people, police said. However, his mother said Ogle was more responsive Sunday and he was able to recognize her, take commands and he knew what year it was.
The boy's mother, Brandi Allen, told local media her son was a victim of a hate crime because of pro-police comments he had posted on his Facebook account after a few students from Sylacauga High School wore Black Lives Matter shirts. Although police acknowledged that racial tension was growing at the school as a result of the recent police shootings happening in Alabama and throughout the country, authorities did not confirm the beating was race related nor did they have any evidence the Black Lives Matter social justice movement played a role in the altercation.
However, Sylacauga Police Chief Kelley Johnson did note that Ogle's social media post could have been a motive for the beating. Calling the attack a "planned incident," Johnson said in a statement that some people may have "drastically overacted" to "some words on social media." The department was working with Talladega District Attorney's office to discuss charges that could potentially be filed in the case, the police chief said. However, the team has yet to determine specific suspects. Witnesses told police there were anywhere between five to 60 students involved in the fight, but Allen believes there were about 13 people involved, Johnson said.
Although police beefed up security around the high school Monday, a fight related to Ogle's Friday beating did take place. No injuries were reported in the fight that police said happened near the lunch area designated for senior students, nor were any charges filed. Police said the victim of Monday's fight was a witness to Ogle's attack Friday.
Of the 6,727 victims of hate crimes reported in 2014, an FBI report said 47% of the attacks were racially motivated.
© Copyright IBTimes 2022. All rights reserved.
FOLLOW MORE IBT NEWS ON THE BELOW CHANNELS