Who Shot And Killed Imam In Queens? Suspect Identified In Potential New York Hate Crime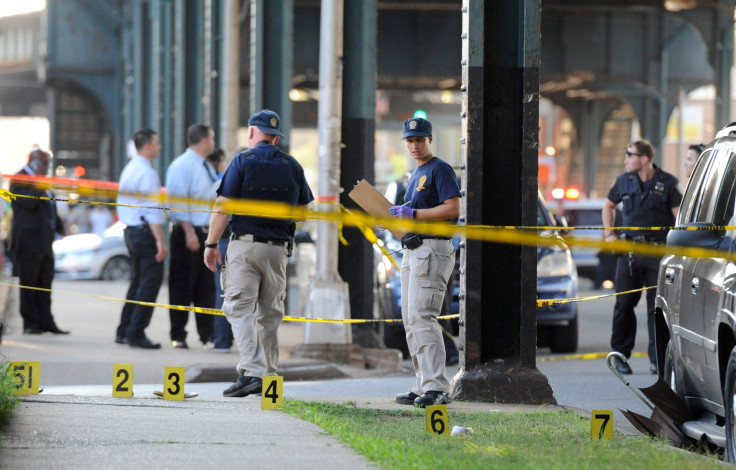 Following the execution-style shootings of a New York City imam and his assistant this weekend, a suspect has been detained for the crime.
The man was picked up by police on unrelated charges after the shootings in Queens. The suspect hadn't been arrested or charged in the case, law enforcement told Newsday Monday. Other reports indicated that the man had bumped into a police surveillance car that was watching him after he hit a cyclist fleeing the scene of the murder.
Police hadn't determined the motive behind the brazen killings in Queens, however some residents of the area said that it may have been some score-settling between the Hispanic and Muslim communities there. Others said the Saturday shooting could have been a hate crime. The killer quickly approached the two victims and shot them both in the head at close range just after prayers at the Al-Furqan Jame mosque, police said.
Whatever the motivation for the attacks, the killings have illustrated racial and ethnic tensions within the city. While Mayor Bill de Blasio said the city's police department would make sure the killer was brought to justice, others questioned why the city's top ranking elected official didn't visit the neighborhood quicker.
"It's been more than 48 hours," Khairul Islam Kukon, a community activist and a member of the mosque, said. "The mayor has not been here. If this was a Jewish community, the mayor would be there the next hour."
New York State Governor Andrew Cuomo also commented on the attacks, saying that the state stands in solidarity with the Muslim community.
"While we don't yet know the motivation behind these senseless murders, we stand in solidarity with the Muslim community as they grieve this loss," Cuomo tweeted. "The perpetrators of this heinous crime will be found, and justice will be served."
Funeral prayers for the imam, Maulama Akonjee, and his assistant, Thara Uddin, were scheduled for Monday afternoon.
© Copyright IBTimes 2023. All rights reserved.