Who Is John Malone? Charter-Time Warner Merger Spearheaded By 'Cable Cowboy'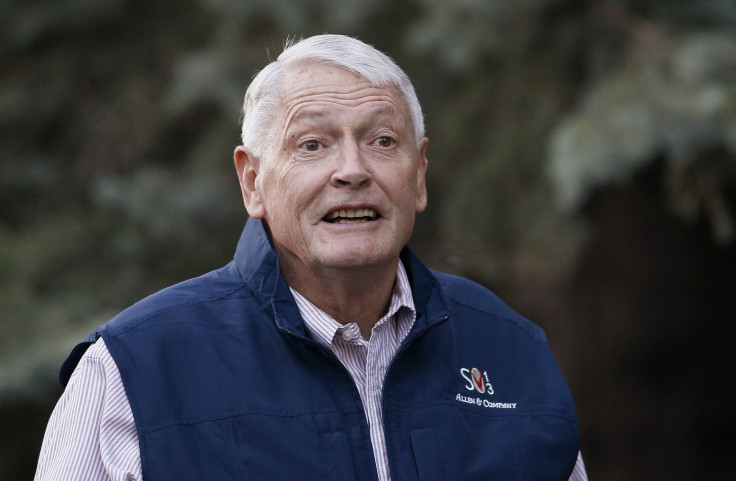 Sometimes less is more. That seems to be the business mantra of John Malone, the cable industry magnate who spearheaded Tuesday's blockbuster cable deal that saw his smaller Charter Communications Inc. acquire Time Warner Cable Inc. for $55 billion in cash and stock. With Tuesday's deal, valued at roughly $78 million when you add in the debt Charter will assume, Malone, 74, has further solidified his place in the American cable industry hall of fame. Charter, which is owned by Malone's Liberty Broadband Corp. and prior to the deal was the fourth-largest cable company in the U.S., would vault up to the second largest, a position held by Time Warner before Tuesday.
So, how did he do it? The "cable cowboy," as he was dubbed by his biographer, had a net worth estimated by Forbes of $8.5 billion as of Tuesday morning. The merger, which helped bolster his already enviable cable business holdings that include Lionsgate, Starz and Discovery, bears all the hallmarks of the less-is-more approach, which he employed in 1998 when he sold a telecom company once close to bankruptcy for a whopping $48 billion.
Malone's latest deal ranks high – if not the highest -- among his most shrewd business transactions. In the decade since his biography was released, Malone continued to strengthen his cable empire, including earlier this year, when Lionsgate paid Malone's Liberty Media $150 million in shares for a stake in cable movie company Starz, according to Deadline. One banker said the Lionsgate deal -- much like the 1998 sale of Tele-Communications Inc. (TCI) for the aforementioned $48 billion -- showed Malone's business mind "is strategic in how he structures his investments and clearly sees this as a stepping stone to something bigger." That deal also landed Malone a seat at the Lionsgate board table.
After Comcast last month stopped pursuing its own $45 million merger with Time Warner because of concerns from federal regulators, Malone stepped up and made a deal happen. It was a matter of Malone's persistence in addition to circumstance, according to one analyst. "The timing of this deal clearly shows how desperate Time Warner Cable is to be acquired," said Paolo Pescatore, of technology research company CCS Insight, according to the New York Times.
In yet another keen business move, Malone in 2013 transferred more than a half-billion dollars of his stake in Liberty to a tax-exempt charitable trust one day before announcing Liberty would be moving from Colorado to London. While Liberty would still be primarily run out of the Colorado offices, Malone was able to sidestep about $200 million in taxes, Bloomberg reported.
When Malone assumed corporate control of TCI in 1973, the company was mired in debt. Over 24 years, Malone transformed TCI into the nation's largest cable TV company before he ultimately sold it to AT&T. In addition to his cable assets, Malone owns more U.S. land than anyone, with about 2.2 million acres helping to boost the billionaire's coffers.
Malone has also branched out into professional sports, becoming in 2007 an owner of Major League Baseball's Atlanta Braves, and Liberty also operates satellite radio company SiriusXM. He previously owned more than half of the stock of DirecTV before he separated himself from the company in 2009, according to Business Week.
A review of Malone's biography attributed the cable magnate's career success to "clever, complicated financing deals that sidestepped bank rules and taxes and enriched an inside group of shareholders." Mark Robichaud, who penned the book, characterized Malone's approach to business a bit more succinctly: "Charge as much as you can for a product...and spend as little as you can get away with."
Considering Charter's smaller size vs. Time Warner and the ultimate payoff, it appears Malone has done just that with Tuesday's deal.
© Copyright IBTimes 2023. All rights reserved.
FOLLOW MORE IBT NEWS ON THE BELOW CHANNELS