Who Is Mehdi Masroor Biswas? Bangalore Man Suspected Of Managing Pro-ISIS Twitter Account, Investigation Underway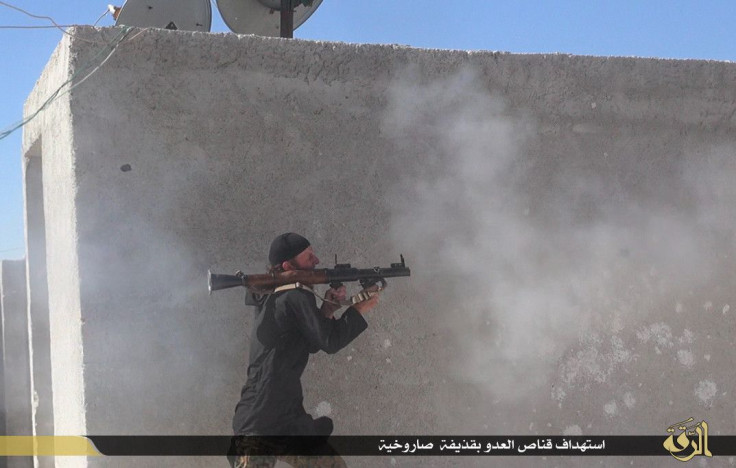 Indian police are hunting for an executive in the southern city of Bangalore suspected of operating a pro-Islamic State group Twitter account as a recruiting tool for the militant group in India, local media reports said. The National Investigation Agency (NIA), the country's top federal agency, is also investigating the case after reports surfaced about the identity of the man on Friday.
Mehdi Masroor Biswas is suspected to be the man behind the Twitter account, which has been suspended after Britain's Channel 4 reported Thursday claiming that Biswas was managing the account. Channel 4 did not reveal the man's identity citing a threat to his life. However, later news reports, citing a preliminary investigation on Friday, revealed the man's identity and that he hailed from the eastern Indian state of West Bengal, One India, a local news outlet reported.
India has a large Muslim population, many of whom live in impoverished pockets across urban and rural India. Several weeks ago, reports had emerged of Muslim youth from Kalyan, Maharashtra, in western India, having traveled to Syria to join ISIS. An NIA investigating officer, who chose to remain anonymous, told IBTimes India that the agency had instructed its cyber cell to locate the man.
Bangalore Police Commissioner M. N. Reddi told local news outlets: "I have seen the report as you have. We are investigating the matter. We have always been alert and we will try to get more details. I cannot deny or confirm this news because it doesn't show any more. If you are talking of threat perception then we are ready as a city to face this. But our team is on the job and we will investigate."
According to authorities, who cited Biswas' tweets, he had connections to the Jamaat-ul-Mujahideen Bangladesh, which was reportedly responsible for a blast in the city of Burdwan, which took place in October. Two members of the group were reportedly killed in the explosion, which occurred while they were building homemade bombs.
"His tweets, written under the name Shami Witness, were seen 2 million times each month, making him perhaps the most influential Islamic State Twitter account, with over 17,700 followers," Channel 4 said in its report, adding that Biswas not only wrote about ISIS on the Twitter account, but also urged people to join the militant group.
Intelligence sources reportedly said that Areeb Majeed, a 23-year-old from Mumbai who was arrested last month for travelling to Iraq to join ISIS, was following the handle under the name of Shami Witness. Majeed was booked under the Unlawful Activities Prevention Act (UAPA) on charges of conspiring to commit a terrorist act, local media reports said. Biswas also reportedly has an active Facebook account but, according to reports, the account did not show any links to the Islamic State group.
The Channel 4 report also claimed that Biswas used to spend his day "sending thousands of tweets of propaganda about the Islamic State militant group, acting as the leading conduit of information between jihadis, supporters, and recruits.
"Two thirds of all foreign fighters on Twitter followed him (Shami Witness). When a fighter's Twitter account is suspended, he often promoted the new one and urged people to follow it," the Channel 4 report said.
© Copyright IBTimes 2023. All rights reserved.
FOLLOW MORE IBT NEWS ON THE BELOW CHANNELS