Who Is Mr. Ali? Mysterious Iranian Booked Tickets For Men Who Boarded Malaysian Airlines Flight MH370 With Stolen Passports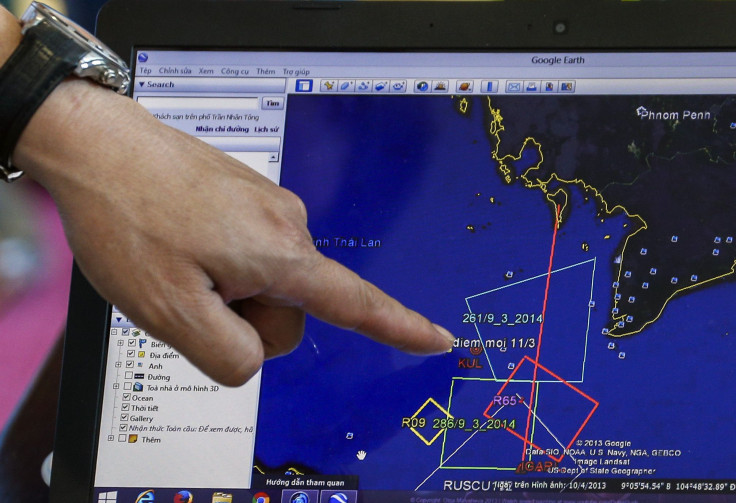 UPDATE 3:29 p.m. EST: "Mr. Ali" is cooperating with authorities. He reportedly told investigators all he knew about the two men after learning about the developments in the case of the missing plane, according to NBC News.
Original story:
The two men who boarded Malaysian Airlines Flight MH370 with stolen passports reportedly purchased their tickets via a mysterious Iranian known only as "Mr. Ali."
Mr. Ali was known for three years by the owner of a Thai travel agency, who said Mr. Ali booked other flights with her company. Benjaporn Krutnait, the owner of the Grand Horizon travel agency in Pattaya, said Mr. Ali approached her to buy two tickets for the men. She said the mysterious man asked her to book the men on the cheapest flight to Europe.
Krutnait told the Toronto Globe and Mail that the original tickets, reserved on separate flights with Qatar Airways and Etihad, expired on March 1, but that she later booked the men on the doomed Malaysian Airlines flight. She said Mr. Ali didn't specify a particular flight, which experts say makes it less likely that terrorism was involved in Flight MH370's disappearance.
The two men were to fly to Amsterdam after landing in Beijing. One was then to fly to Copenhagen while the other was to head to Frankfurt, according to the Financial Times.
Chris Mathers, a security consultant and former Royal Canadian Mounted Police officer, said signs point to the men being part of a refugee scam, according to the Globe and Mail.
"It doesn't matter that the passport is going to be detected upon arrival. All you need is something that will get you on the plane," he told the paper. "When they would get to Beijing, the passports would likely not have been checked because they would be in the in-transit area. Then, when they get on the plane to Europe, they flush the passports and declare refugee status in Europe. This happens a lot."
Authorities are still working on identifying the two men who used stolen passports to board Flight MH370. U.S. officials are part of the investigation and are looking at any terror links, the New York Post reported. The two men were captured on surveillance video, which was handed over to U.S. authorities.
© Copyright IBTimes 2023. All rights reserved.