Who Is Niels Hoegel? 'Bored' Serial Killer Charged With 97 New Murder Counts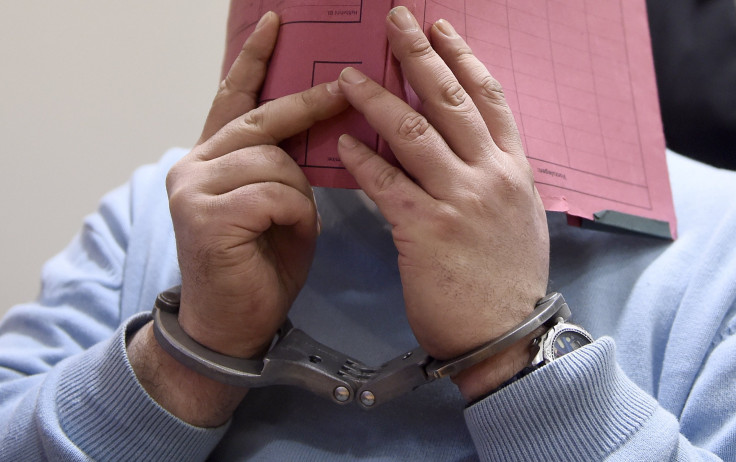 A German nurse was hit with 97 new counts of murder after already having been convicted of others, prosecutors announced Monday. Niels Hoegel was already serving a life sentence after being convicted of two murders, though authorities now believe he may have killed more than 100 patients.
Hoegel, 40, would likely face trial for the 97 new alleged murders sometime later this year, prosecutors said Monday, according to Agence France Presse.
Hoegel previously admitted to murdering patients "out of boredom," according to Germany's DW News. He was convicted of two murders and two attempted murders in 2015, though authorities now said they believe there were far more. Some 134 bodies have been exhumed for toxicology tests as part of the investigation into Hoegel, according to Time magazine.
Oldenburg Police Chief Johann Kuehme said Monday officials had evidence of 84 additional murders in addition to those which Hoegel had already been convicted of, according to CBC News.
"Eighty four killings, leave us speechless," Keuhme said, according to CBC. "And as if all that were not enough, we must realize that the real dimension of the killings by Niels H. is likely many times worse."
Hoegel worked as a nurse in Oldenburg from 1999 to 2002, according to Sky News. After that, he worked in Delmenhorst from 2003 to 2005. The names of the new suspected victims had not been released and authorities said the case was difficult because some of the deaths took place many years ago.
Hoegel admitted during his previous trial to deliberately injecting patients with drugs that would bring about heart failure so he could then revive them and impress his coworkers. He used different drugs while attempting to resuscitate patients, said prosecutor Martin Koziolek, according to Time magazine. Hoegel said during his 2015 trial that he was "honestly sorry" and that his actions were typically not premeditated.
"Usually the decision to do it was relatively spontaneous," he said, according to BBC News.
Prosecutors would likely try Hoegel again for at least some of the additional alleged murders, though German law does not give consecutive sentences, the Associated Press reported. Additional convictions would only affect potential parole for Hoegel but would not add to his life-sentence.
Should Hoegel be convicted of all new charges leveled against him, it would mark him as of the worst serial killers in Germany post-World War II, BBC News reported.
Investigations were also underway into medical clinics in Delmenhorst and Oldenburg where Hoegel worked in order to determine whether anyone in the facilities knew about Hoegel's actions. Authorities said they believed some of the deaths could have been prevented if certain people acted sooner.
"If the people responsible at the time particularly at the Oldenburg clinic but also later in Delmenhorst, hadn't hesitated to alert authorities," said Keuhme.
© Copyright IBTimes 2023. All rights reserved.
FOLLOW MORE IBT NEWS ON THE BELOW CHANNELS