Who is Olympia Snowe? Six Key Votes Made by Retiring Senator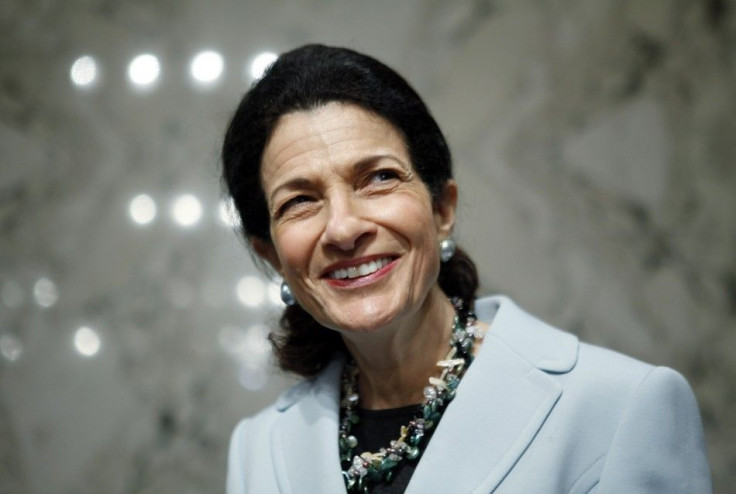 Sen. Olympia Snowe, a Maine Republican known for being a moderate in a polarized Congress, announced Tuesday that she isn't running for re-election in November.
The three-term senator cited division among her party and the my way or the highway ideology of her colleagues when explaining her retirement.
Snowe, 65, and her fellow Republican moderate, Sen. Susan Collins, both won elections by wide margins in Democratic-leaning Maine, which has not gone Republican in a presidential race since 1988. Her departure is a blow to the GOP, who hoped Snowe would help them regain a Republican majority in the Senate.
As a swing vote, Snowe often affected filibusters and close votes. She played a significant role in many laws throughout her nearly two-decade career, oftentimes crossing the aisle to help get legislation passed. There are a few instances, however, that stand out among the rest:
Although Snowe voted against the final health care reform bill in 2010, she received major criticism In October 2009 when she voted to send Montana Democrat Max Baucus' legislation to the Senate floor. The vote was a vital test for the bill, championed by President Barack Obama, but Republicans condemned her for siding with Democrats. Ahead of the vote, she told her colleagues, When history calls, history calls.
She helped organize the bipartisan Gang of 14 in May 2005 that negotiated an agreement that ended filibusters of judicial nominees except in extraordinary circumstances. The compromise curtailed attempts by Republican leaders to use the so-called nuclear option to force through Bush court nominations and broke Democratic opposition to three nominees that were brought to the Senate floor. OpenCongress.org analyzes that while criticized by both parties, the compromise radically changed the center of gravity in the Senate toward moderates like Snowe.
Snowe was a key vote for Obama's Supreme Court picks, Elena Kagan and Sonia Sotomayor.
Snowe's vote played an important role in revoking the don't ask, don't tell policy in 2010, allowing gays and lesbians to serve openly in the military.
Snowe was just one of three Republicans to support Obama's stimulus package in 2009. Although she didn't completely support the package, she told MaineToday that it was a necessary evil.
On the Senate Finance Committee, Snowe helped cut down President George W. Bush's initial $1.7 million, 10-year tax cut to $1.35 trillion.
Other Interesting Facts
Snowe was the youngest Republican woman to be elected to the U.S. House of Representatives.
She was the first Greek-American congresswoman.
She was the second female senator to represent Maine, after Margaret Chase Smith. (Source: Snowe.Senate.gov).
© Copyright IBTimes 2023. All rights reserved.