WHO And Regional Governments Announce $100 Million Ebola Response Plan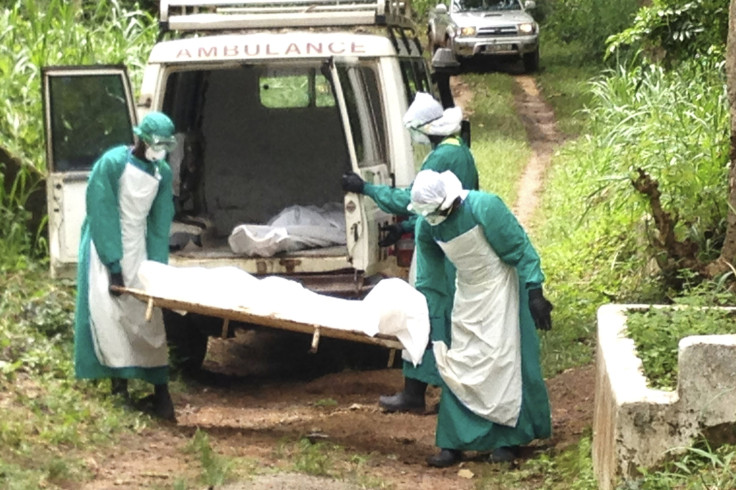 The World Health Organization (WHO) and the presidents of the three countries most affected by Ebola announced on Thursday it is launching a $100 million response plan to fight the viral outbreak that's claimed over 700 lives since March.
The Ebola Virus Disease Outbreak Response Plan in West Africa calls for "several hundred more personnel" to be deployed in Sierra Leone, Liberia and Guinea where 729 people have been killed and 1323 infected with Ebola.
"The scale of the Ebola outbreak, and the persistent threat it poses, requires WHO and Guinea, Liberia and Sierra Leone to take the response to a new level, and this will require increased resources, in-country medical expertise, regional preparedness and coordination," Dr. Margaret Chan, WHO Director-General says. "The countries have identified what they need, and WHO is reaching out to the international community to drive the response plan forward."
Some of those workers will come from WHO's Global Outbreak Alert & Response Network (GOARN), but a large number will be locals trained to spot earlier signs of the disease in hard-to-reach communities and educate people about how to get help, says WHO's Tarik Jasarevic, who was recently in Sierra Leone and Guinea. He says WHO hopes to bring in more people who already have experience treating people with Ebola and other hemorrhagic fevers.
As daunting as the task may seem, he says WHO workers know what they're dealing with and are ready to respond.
"We know [the inherent dangers], but the sooner we put these things into place, the sooner things will come to an end," he says. "We are doing as much as we can to implement what is needed."
The joint campaign will also focus resources on preventing an expansion of the virus to other countries after it stood a chance of spreading in Nigeria when a Liberian man fell ill and died there while on a business trip. Both Sierra Leone and Liberia have declared a state of emergency, which will allow police and military to enforce quarantines.
"The best way to stop the virus from spreading is to do all of these measures at the source," Jasarevic told IBT. "Health checks [at strategic quarantine and border points] are good for public health, if you can catch it there you can contain it."
So far the outbreak has killed 729 and infected 1323. Two American aid workers are reportedly in grave condition.
Click on a country in the map below to see the breakdown of cases in each country:
© Copyright IBTimes 2022. All rights reserved.
FOLLOW MORE IBT NEWS ON THE BELOW CHANNELS