Who Is Shakir Wahiyib? ISIS Executioner Doesn't Hide Behind A Mask [PHOTO]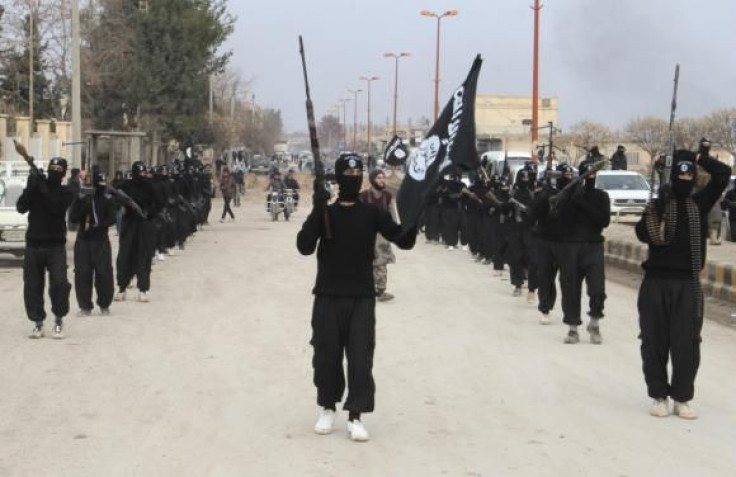 The Islamic State of Iraq and Syria, the al Qaeda splinter group causing chaos in Iraq by capturing several cities earlier this week, largely conducts their violence behind masks. Even its leader, Abu Bakr al-Baghdadi, doesn't show his face while addressing the group.
But Shakir Wahiyib, the fearless executioner for ISIS, is not among them. Known to his comrades as the "Desert Lion," Wahiyib appears in jihadist videos killing his victims without hiding his face. He also smiles for the camera before going off to battle, according to a story published Saturday in the Telegraph.
Wahiyib's decision to appear sans mask may not be just his own idea. ISIS might be having him mug for photographers in such a way to put a gruesome face on its terror campaign, which was deemed so radical by al Qaeda that its current leader Ayman al-Zawahiri disavowed the group.
"He is the only one who kills without covering his face, and is working on declaring an Islamic state," Col. Yassin Dwaji, a senior police officer in Iraq's Anbar province, told the Telegraph. "He is dangerous and cunning."
He's also a very wanted man -- Iraq has put a $50,000 bounty on his head.
Like ISIS, little is known about Wahiyib. Even his exact age is a mystery, although he's believed to be in his late 20s. It's also thought that his tribal surname is Fahdawi, which would suggest that he is a member of the Anbar-based Albu Fahd tribe. The group was dubbed by the United States as one of the "sinister six" forces that aligned themselves with al Qaeda after Saddam Hussein was ousted from power.
Wahiyib became infamous after appearing in a video posted to jihadist websites showing him and others killing three Syrian truck drivers going through an ISIS-controlled area in Anbar province after they failed his "Quranic quiz."
After being suspicious that the truck drivers were Alawites, not Sunni Muslims as they had claimed, the ISIS executioner tested their knowledge. As the men begged for their lives, Wahiyib ordered them to kneel on the ground as his comrades shot them with machine guns.
There are also images of Wahiyib with what appears to be a U.S. M-4 assault rifle, combing through Iraqi government intelligence files.
According to jihadist forums, Wahiyib was arrested by U.S. forces in 2006 and was imprisoned in Saddam Hussein's hometown of Tikrit until 2012, when ISIS orchestrated a jailbreak. He reportedly met the leader of ISIS in prison.
Despite several government statements claiming that Wahiyib has been killed, according to the Telegraph, the accounts have not been verified.
© Copyright IBTimes 2023. All rights reserved.