Who Is Sharky Jama? Australian Model-Turned ISIS Recruit Killed Fighting Alongside Islamic State: Report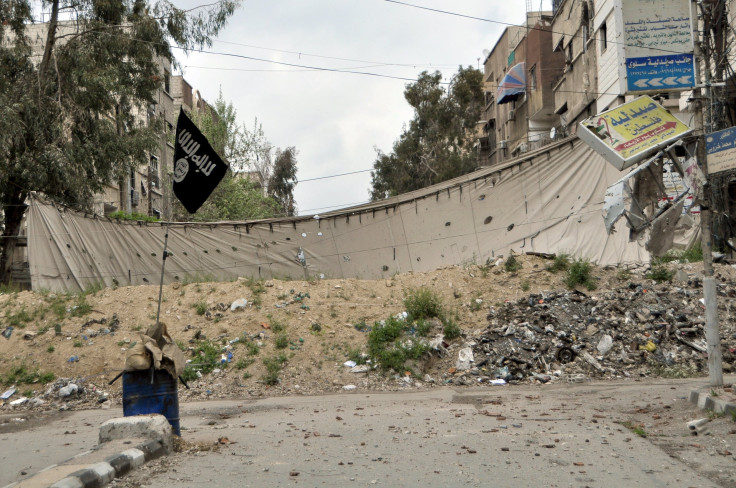 An Australian man who previously enjoyed a career as a model was recently killed in Syria after he joined the Islamic State militant group as a fighter. Sharky Jama, from Melbourne, was living in the Iraqi city of Fallujah when it was overrun by ISIS, which was reportedly the impetus for Jama to be recruited into the militant group, the Sydney Morning Herald reported Wednesday.
A Somalian radio broadcaster broke the news to Jama's father, who tried in vain to contact his son via cell phone. "[Jama's father] got a text message and he received a phone call from Syria, someone has told him his son has passed away," said Ibrahim Mohamed. "Then he said I tried his number, because he has contact with his son. Automatically, it goes to voicemail, that's what he said, and then he knew that his son is gone." Jama was reportedly born in Somalia before moving to Australia.
The news of Jama's death came one day after Australian prime minister Tony Abbott ordered the deployment of more than 300 military members to help train the Iraqi army to combat the growing threat there posed by ISIS. The Australian personnel are expected to be there for at least two years and could be involved in future airstrikes in neighboring Syria, Abbott said, the Guardian reported.
"The important thing is to make an effective and meaningful contribution to the security of the wider world because, as I say, this is not just about Iraq; this is about our national security, too," Abbott said Tuesday.
The Islamic State has been linked to Australia before in what could be a growing trend. In February, Australian anti-terror police arrested two people over what was called an "ISIS-linked plot" in a suburb of Sydney to use a machete to kill somebody in public. In that instance, police recovered a flag with the ISIS insignia on it from the suspects' home, according to NBC News.
That same month, a man who identified himself as an Australian national told the Daily Mail that he converted to Islam and fought alongside ISIS in Syria but ultimately fled the group because he disagreed with the beheading of Westerners.
In September 2014, Australian authorities disrupted a planned Islamic State plot to launch a beheading attack in Sydney. Abbot said officials relied on intelligence from "an Australian who is apparently quite senior in ISIL" to thwart the plot, according to CBS News.
"This is not just suspicion, this is intent and that's why the police and security agencies decided to act in the way they have," Abbott said at the time.
© Copyright IBTimes 2023. All rights reserved.
FOLLOW MORE IBT NEWS ON THE BELOW CHANNELS