Why Costco Had To Close Its First Chinese Store Early On Day One?
With the opening of its first store in China on Tuesday, Costco (COST) was forced to shut its doors early by the local governement reportedly due to the large crowd that descended upon the location in Shanghai.
According to Chinese social media, long lines, traffic backups, and significant crowds created chaos as the doors opened at the store. As result, Costco was forced by the Shanghai officials to close early, which was reported by Chinese news outlet, The Paper, which is operated by the Shanghai government, at 2:43 p.m.
"Due to the extremely large crowds at the newly opened supermarket, for the safety of the public we urge that residents consume in a rational manner and choose to go shopping at an off-peak time," The Paper quoted the local government as saying, according to Reuters.
Signs posted at the location indicated that customers would have to wait as long as three hours to park while schools in the Minhang district warned parents of extended delays during dismissal because of the store's grand opening, CNBC reported.
The Shanghai Costco is the first brick-and-mortar store in China for the retailer. The company, however, entered the Chinese market in 2014 with an online store on Alibaba's Tmall.
Shares of Costco stock were down 2.64 percent as of 11:14 a.m. ET on Tuesday.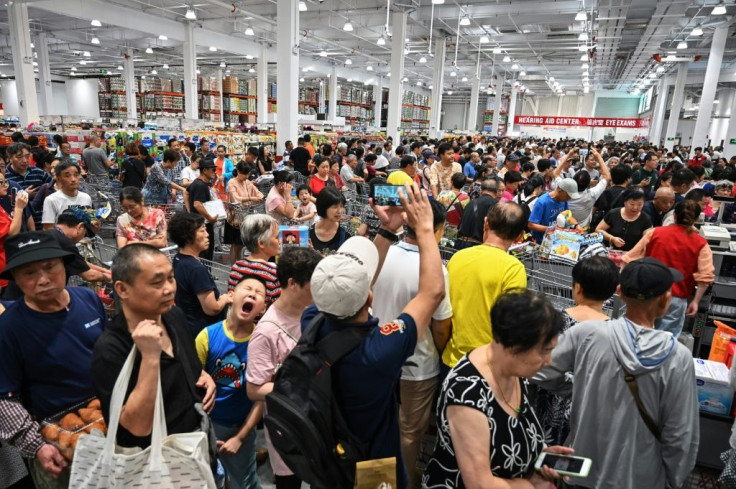 © Copyright IBTimes 2023. All rights reserved.