Why The Debt Ceiling Is "A Much Bigger Issue" Than The Government Shutdown [VIDEO]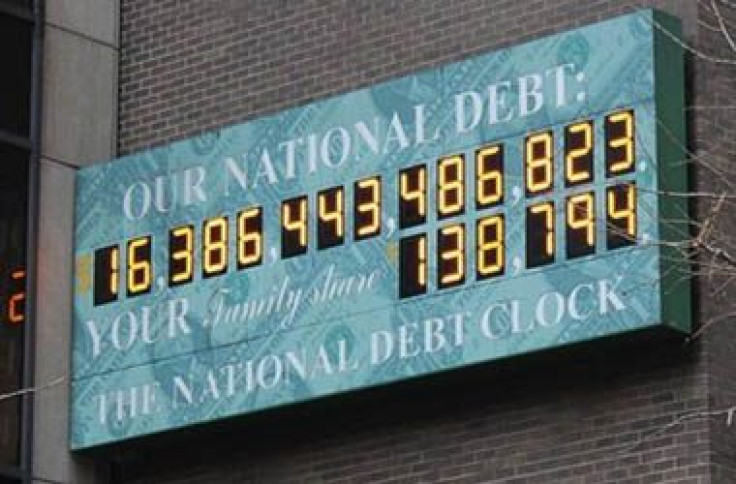 Wall Street fell in afternoon trading on Wednesday, as investors weigh in on day two of the government shutdown. This is the first partial U.S. government shutdown in 17 years, as Democrats and Republicans continue to battle over defunding or delaying Obamacare after failing to agree on a continuing resolution before Monday's midnight deadline.
As nearly 800,000 federal employees were put on temporary leave on Tuesday, there is no clear picture as to when the shutdown will end. Meanwhile, a debt ceiling crisis is quickly approaching, and it must be raised by Congress before Oct. 17 in order for the government to avoid a default.
"The debt ceiling is a much bigger issue," said Peter P. Costa, president of Empire Executions Inc. "If it was you and I negotiating, we'd have a very smooth transition from one thing to another because our agenda is to do the right thing. Politicians have no interest in doing the right thing for the country. If you think there's going to be any kind of smooth transition into negotiating this debt ceiling, there probably won't be because Congress is poisoned and they just don't want to work together to do the right thing."
Treasury Secretary Jack Lew sent a letter to Congress on Tuesday evening, warning them the deadline for the nation to run out of borrowed money is still Oct. 17. He urged them to increase the debt limit in order to maintain the full faith and credit of the U.S.
"It needs to be fixed. That's the primary thing," said Costa. "We need to be able to borrow money. We need to be able to let the people that do business with the United States understand that they're going to get paid, and if they borrow money, or we borrow money from them, they're going to get money back. So that's the most important thing. It doesn't matter what the politicians say, the most important thing is to make sure that our rating and our soundness is continued."
In light of the partial government shutdown, this could potentially be a buying opportunity for investors.
"As far as its overall effect on the economy and the market, if there is a big dip, yeah, it would be a great buying opportunity because the fundamentals are still here."
Stocks fell early in the session on Wednesday after data revealed a weaker-than-expected private-sector jobs report. Employers added 166,000 jobs in September, according to the ADP National Employment Report, which was well below analysts' forecast of 180,000.
In afternoon trading on Wednesday, the Dow Jones Industrial Average dropped 76.96 points, or 0.51 percent, to 15,114.74. The S&P 500 lost 4.79 points, or 0.28 percent, to 1,690.23. The Nasdaq Composite dropped 8.96 points, or 0.23 percent, to 3,809.08.
© Copyright IBTimes 2023. All rights reserved.
FOLLOW MORE IBT NEWS ON THE BELOW CHANNELS