Why Ford Stopped Taking Orders Of This Mustang Model
Ford (F) fans looking to scoop up a 2022 Mustang Mach-E may run into a roadblock as the automaker is no longer taking orders for the fully electric muscle car.
The automaker said on its website, which was first reported by Electrek, that due to "high demand" the 2022 model of the Mach-E is "no longer available for retail order."
The notice on the website continued by saying, "Limited inventory may be available at selected dealers. Contact your dealer for more information."
Ford spokeswoman Emma Bergg told the Detroit Free Press about the order halt, "Due to unprecedented demand, retail order banks are closed for the MY22 (Model Year 2022) in the U.S. We will continue to sell the limited number of units remaining from dealer stock. We will communicate MY23 (Model Year 2023) ordering details as soon as available."
Ford customers hoping to buy the Mach-E EV will now have to take their chances at a dealer or wait for the 2023 model of the car to arrive.
Ford initially stopped taking orders for the 2022 Mustang Mach-E Premium and California Route 1 configurations of the vehicle in March, Electrek reported.
This was preceded by production shutdowns in February at eight plants in the U.S. and Mexico, including the Cuautitlan Stamping and Assembly factory in Mexico where the Mach-E is built, due to chip shortages, the news outlet said.
However, hopeful buyers of future Mustang Mach-E models are in luck as Ford announced back in December that it plans to triple production of the EV in Mexico by 2023. The company expects to produce 200,000 units per year of the Mach-E in 2023, Bergg told the Detroit Free Press.
According to Electrek, Ford produced more than 70,000 units of the model (excluding China), and sold more than 27,000 units of the vehicle in the U.S.
Bergg also told the Detroit Free Press that Ford will begin manufacturing the 2023 Mustang Mach-E in fall 2022, with delivery slated for early 2023.
As of Wednesday at 11:36 a.m. ET, shares of Ford were trading at $16.13, down 2 cents, or 0.14%.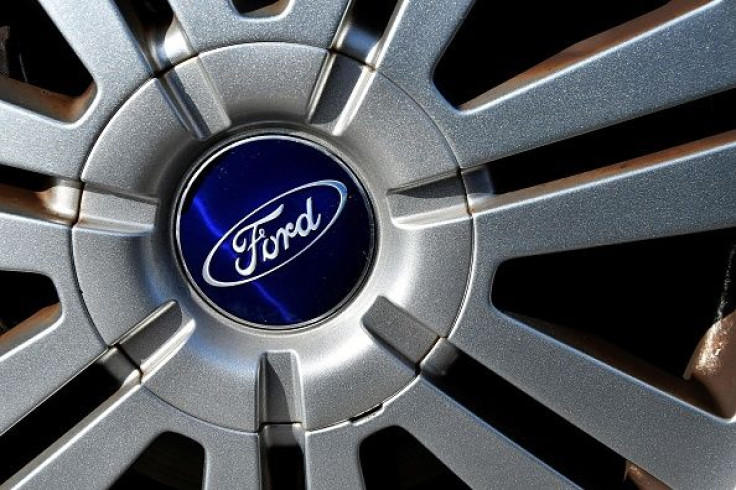 © Copyright IBTimes 2023. All rights reserved.