Why It May Be Tougher To Enter The US For International Air Travelers Soon
New stricter travel requirements will be coming for air travelers arriving in the U.S., which would make it tougher to enter the country as the Omicron variant becomes more of a concern.
The Biden administration is expected to announce new testing guidelines for air travelers on Thursday that would require them to have a COVID test within a day of their departure regardless of their vaccination status, the Washington Post reported.
Currently, air travelers need to have a COVID test within three days of flying to the U.S.
President Joe Biden said on Monday that he would implement new strategies to fight the pandemic through the winter.
On Tuesday, Centers for Disease Control and Prevention Director Rochelle Walensky foreshadowed the possible COVID testing changes, saying that the agency was looking into tightening the testing timeframe and adding a quarantine requirement in some instances, Bloomberg News reported.
Walensky said the CDC "is evaluating how to make international travel as safe as possible, including pre-departure testing closer to the time of flight and considerations around additional post-arrival testing and self-quarantines," as reported by Fox News.
Walensky said surveillance programs were being added at four major airports to test for COVID from specific international arrivals, Bloomberg said.
With the warning from South Africa about the Omicron variant last week, the U.S. has restricted travel for those who have been to eight southern African nations in the past 14 days.
The Omicron variant, which has been detected in at least 20 countries, has not been confirmed in the U.S.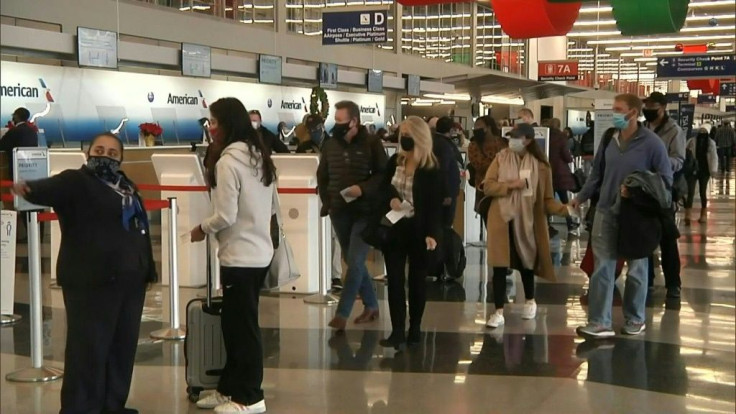 © Copyright IBTimes 2023. All rights reserved.