Why Johnson & Johnson Is Halting Production On Their COVID Vaccine
Johnson & Johnson halted production on their notable one-dose COVID-19 vaccine as it is developing a preliminary, and perhaps more profitable, vaccine to defend against a separate virus.
The New York Times reported Tuesday that the pharmaceutical company shut down its Netherlands facility, which was the only one manufacturing the vaccine. It has clarified, however, that the interruption is temporary and already has millions of doses in inventory. It has also hired additional facilities to manufacture its vaccine, many of which are yet to receive regulatory authorization to distribute anything.
The suspension can conceivably decrease its total vaccine count in the coming months by millions of doses.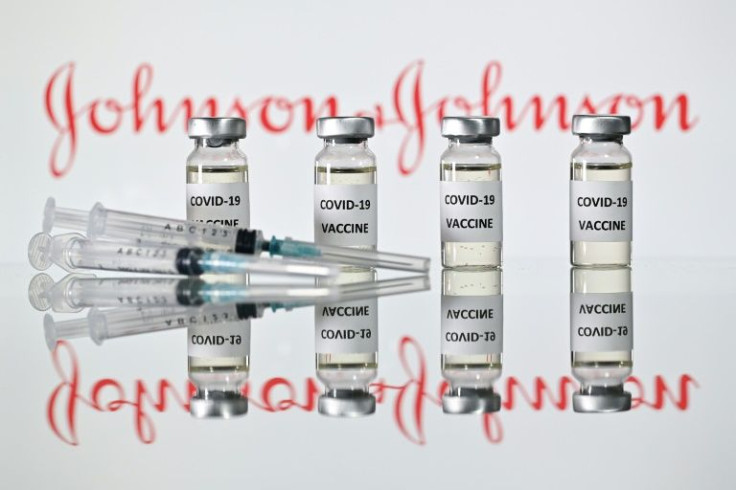 South African pharmaceutical company Aspen Pharmacare said in November that it was establishing an agreement with J&J to regulate the production of a COVID vaccine in Africa. Co-head of the African Union's vaccine-delivery program Dr. Ayoade Alakija stressed that "this is not the time to be switching production lines of anything, when the lives of people across the developing world hang in the balance."
Johnson & Johnson previously estimated that its vaccine will bring in up to $3.5 billion in sales this year. It reported $93.77 billion in sales in 2021, almost a 14% increase over the previous year.
In a statement released on Dec. 16, 2021, the Centers for Disease Control and Prevention highlighted "a clinical preference for individuals to receive an mRNA COVID-19 vaccine [Pfizer or Moderna] over Johnson & Johnson's COVID-19 vaccine."
© Copyright IBTimes 2023. All rights reserved.