Why Russia Wants US Oil Companies To Explore, Produce Its Prospects: Q&A With Sergio Millian Of Russian-American Chamber Of Commerce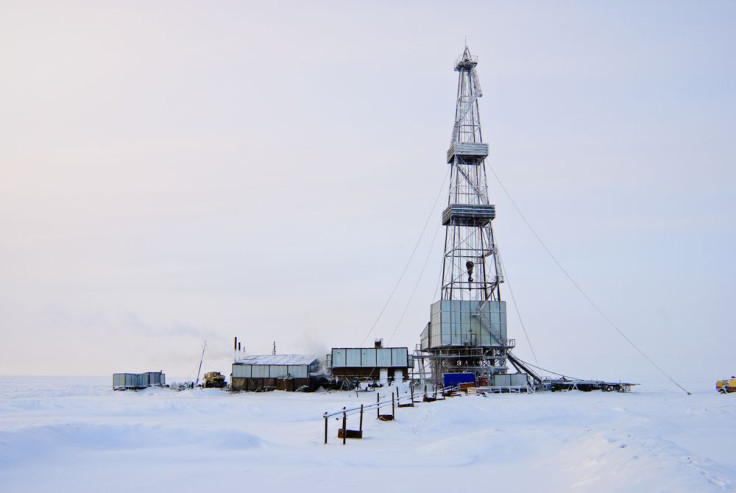 The Russian-American Chamber of Commerce is the only American sponsor of the second annual Russian Oil and Gas Forum, which will take place from March 18 to March 20 in Moscow.
Sergio Millian, president of the chamber, is flying to Moscow early to prepare for the forum, stopping in Kiev, Ukraine, along the way. He talked to IBTimes Wednesday about the upcoming forum and why the Russian Oil Ministry wants U.S. technology to extract oil and gas in previously unreachable areas.
What's on the agenda for the oil and gas forum?
It's a three-day conference on Russian energy strategy and energy efficiency. Several weeks ago, we met with several top officials from the U.S. Department of Energy about the conference, and we have received some other relevant information about the successful cooperation.
We hope that trade will increase between Russia and the U.S. We're hoping to attract investment of about half a billion dollars into Russian exploration and investment into American refineries.
Who's going to be at the forum?
Several companies. Chevron confirmed, Exxon Mobil confirmed participation in the forum. We're talking to about 10 more companies. I'm flying this weekend to Moscow and will continue talking to them.
Exxon Mobil has a contract already and [represents] an example of successful cooperation with Russia. Rosneft is working with Exxon. They signed an official agreement two years ago for several billion dollars. They're the most successful recent example, and really the only example, of Russian-American cooperation in oil.
Is the Russian government looking to U.S. companies to invest in oil exploration in Russia?
Yes, basically the Russian government for the second time … is hosting the oil and gas forum, which means that since it's conducted by the [Russian] Minister of Energy, the idea is make sure [U.S. companies] understand the guidelines after 2013. Some projects will be discussed with substantial investments. American companies can benefit greatly.
Why does Russia's energy ministry want help from American companies?
They would like to partner with the American companies because technologies from the shale revolution have been developed here, and most of the European countries don't have this technology yet. They want to explore the Arctic Sea and Eastern Siberia.
American companies may not enter into any significant deals. They have to get an OK from the Russian government. This forum represents the platform where business execs and Russian officials can reach agreements.
What concerns would U.S. companies have about working with Russia?
Most of the time concerns voiced from American companies are about energy security and not understanding Russian tax law and fiscal policy. Many companies have voiced concerns about terrorism, Chechnyan terrorists. It hasn't happened yet, but they are still concerned it might.
Some of the world's largest oil companies like Chevron (NYSE: CVX), Royal Dutch Shell (NYSE: RDS.A) and Exxon Mobil (NYSE: XOM) have signed agreements or nearly signed agreements for oil exploration in Ukraine and the Black Sea. With the Ukrainian crisis, what do you think will happen with oil companies' operations in Ukraine?
I met with the people in charge of the operations. Right now I think they will make a short pause to see what will be the next move in the country. Business is usually quiet in these turmoil times. Once things are more stable, I'm sure they will continue working there.
--
(Note: High-rise oil rig in East Siberia, Russia photo by Shutterstock.com.)
(Note: Blue sky oil rig in Tartarstan, Russia photo by Shutterstock.com.)
© Copyright IBTimes 2022. All rights reserved.
FOLLOW MORE IBT NEWS ON THE BELOW CHANNELS