Why Is SpaceX Blowing Up Starship Test Tank For The Fourth Time Good News?
KEY POINTS
Starship SN7.1 bursts after undergoing two days of testing
Promising results may open doors for suborbital testing of the next prototype
SpaceX has been conducting cryogenic tests in its Boca Chica grounds
At dawn Wednesday, SpaceX's Starship test tank SN7.1 blew up for the fourth time during a pressure test, an incident, counterintuitive as it may seem, may soon lead to the launch of the company's first high-altitude prototype SN8, a report said.
Starship SN7.1, being tested at the company's Boca Chica grounds, was filled with hundreds of tons of liquid nitrogen for two consecutive days. The tank's vents were closed an hour before the day's test window and the contents were allowed to expand, causing it to burst.
SpaceX is blowing up these test tanks to gauge their ability to hold super-cold propellants during an actual launch. The fact that this prototype survived two days of 'non-destructive testing' is what clears the next model, the SN8, for suborbital testing, Teslarati said.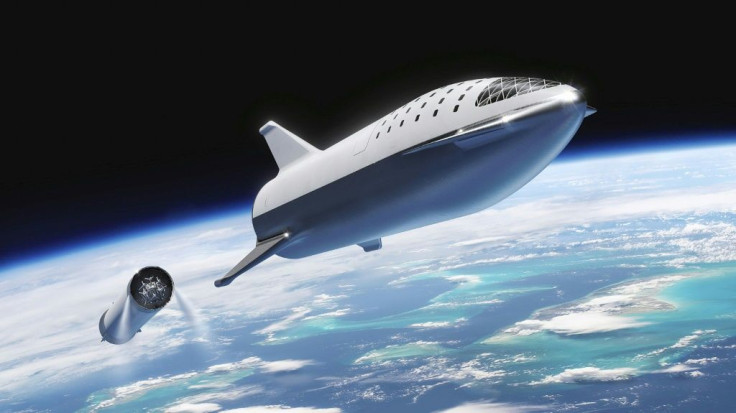 Only a few hours after the explosion, road closure notices revealed SpaceX's intentions to test-launch the new SN8 a short way from the Boca Chica factory to its launch site. However, it was soon reported that all closures were canceled.
Elon Musk's SpaceX has been performing these tests for its stainless steel Starship designs, which it wants to send for Mars and the Moon for both crew and cargo eventually. In May 2020, NASA picked Starship as one of three commercial moon lander designs for its Artemis astronaut program.
Starship was meant to fly: A timeline
Many such tanks have been destroyed by SpaceX for this project, their data saved and their videos put on Twitter. In November last year, during the first such test, a bulkhead failure led to an explosion of the Starship Mark 1, sending debris flying everywhere. After the incident, the company had said the test was intended to pressurize the systems to their maximum.
The second test was done in February on SN1. This also used liquid nitrogen and was destroyed due to the cryogenic contents of the tank. Musk, founder and chief executive of the company, said that failure was with the "thrust puck" at the base of the tank.
Tests were carried out on the next prototype, the SN2, in early March. These happened without any explosions.
During the SN3 tests in April, the problem was with the test itself. Musk wrote on Twitter: "We will see what data review says in the morning, but this may have been a test configuration mistake."
Teslarati suggested that Starship SN8's first cryogenic proof test may begin Sunday. The test will be suborbital and may take the Starship as high as 60,000 feet.
© Copyright IBTimes 2023. All rights reserved.
FOLLOW MORE IBT NEWS ON THE BELOW CHANNELS