Wikipedia For iPhone X Updated With OLED-Friendly Theme
Wikipedia is currently in the process of updating its app for iOS devices. A new version of the app has just been launched and should arrive to all users in the coming days. Interestingly, the update has a new feature that only the iPhone X could benefit from.
Wikipedia version 5.7.3 introduces a "Black" reading theme that's specifically designed for OLED devices. The feature, which accompanies the existing dark mode in the app, is said to have energy-saving benefits. This is because the black pixels in an OLED screen are simply switched off to render the color.
Apple's iPhone X is not only the first OLED iPhone, it is also the only one with such a display technology at present. This means Wikipedia made the new "Black" reading theme with the Cupertino giant's 10th anniversary handset in mind. Therefore, iPhone X owners who want to extend their battery life while accessing Wikipedia should stick to the official app over the website, as pointed out by MacRumors.
The developer behind the app did not forget users of other iOS devices. Version 5.7.3 tweaks the app so it can have faster article loading times while also economizing on data use. To cut down on data, the Wikipedia app now downloads images only when they are about to be displayed or saved.
There's also an appearance option that users can select so that info boxes open by default. Lastly, the Wikipedia app is getting loads of small bug fixes, so expect the iOS app to run more smoothly than before. Also, users can expect to no longer see the issues they may have stumbled upon or discovered in the previous version.
The latest Wikipedia app is clocking in at 41.4MB. It is compatible with iPhone, iPad and iPod touch devices, but it requires iOS 10.3 or newer versions of Apple's mobile operating system.
For iOS consumers who haven't downloaded or tried using the Wikipedia app yet, here are the things that you can do with the free mobile encyclopedia:
Night reading - Appearance controls let you read Wikipedia in comfort, with dark mode, text size control and image dimming to customize how you read.
Places - Find Wikipedia articles about places next door or across the globe, with a map and location based search experience. On a trip or your daily commute, with Places it's easy to learn more about the world around you.
Explore feed - Discover the depths of Wikipedia through your explore feed, which surfaces Wikipedia articles and captivating freely-licensed photos. It includes a diverse array of interesting content.
Find and search - Easily find what you're looking for by searching within articles or using Spotlight. You can even search with your favorite emojis.
Quick access - Add Wikipedia to your device's Today screen to pick up exactly where you stopped reading your last article, or see the top-read articles and trends of the day.
Easy touch navigation, including 3D touch - Multi-touch gestures like swipe, tap, and 3D Touch features complete essential tasks more quickly and simply.
Save articles - Save articles for reading later, even when you're offline.
Multilingual support - Search for and read Wikipedia articles written in any Wikipedia-supported language — there are nearly 300!
Share - Easily share articles, images, and facts from Wikipedia on social media or by email. Or use Handoff to continue reading articles across your iOS devices.
The updated Wikipedia app for iOS is available to download from Apple's App Store.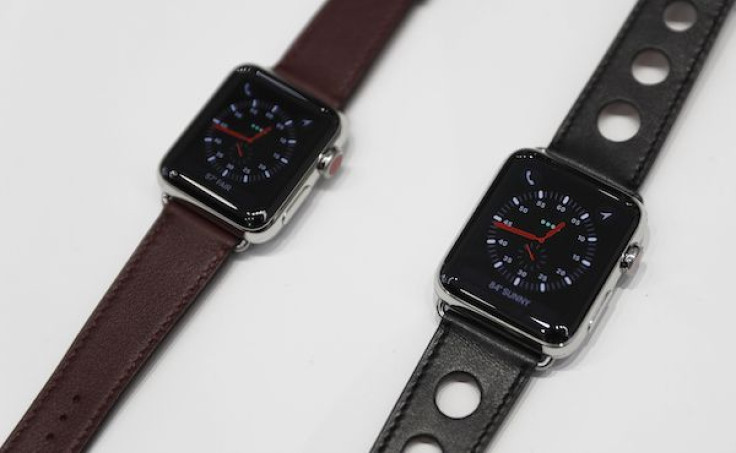 © Copyright IBTimes 2023. All rights reserved.