Will British Police Carry Guns? Officers Asked If They Want Arms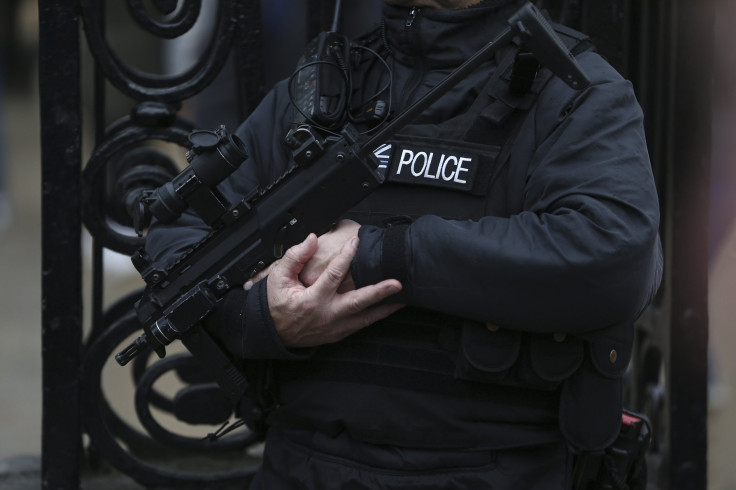 London's top police association announced Monday it will ask its officers if they want to carry firearms because of heightened security fears. Police in the U.K. are not routinely armed, however, recent terrorist attacks in Europe, such as the truck attack inspired by the Islamic State group, also known as ISIS, that killed 12 last month in Berlin, have raised concerns about similar attacks in the U.K.
The Metropolitan Police Federation, which serves over 30,000 officers in the Greater London region, released a press statement saying it would begin asking officers Monday if they wished to wield a gun, carry a taser or if they outright opposed the idea of the force issuing firearms.
"We're not an armed force, we never have been," said Ken Marsh, chairman of the Metropolitan Police Federation, in the statement. "But the terrorism threat in London is constant and our officers must be vigilant and be able to deal swiftly with any scenarios we face. We are moving closer towards that by arming 600 more officers and I think it's only fair that we ask our colleagues – who go out there on a daily basis – what they want."
The threat to officers in the U.K. was first raised to "substantial" in October 2014 and later to "severe" in January 2015, the second-highest state of alert. The country's overall threat level has been at "severe" since August 2014 and security officials said last year that a terrorist attack was "highly likely" as acts of terrorism struck France and Germany.
The department previously pledged to arm 600 additional officers after ISIS-inspired attackers in Paris killed 130 people November 2015, bringing the number to about 2,800 armed personnel. Despite world events, the overwhelming majority of U.K. police officers have rejected calls to arm the force, with only 20 percent expressing a desire to wield a firearm, according to a survey conducted last year in England Wales. About 60 percent wanted a taser.
The U.K. has not witnessed a major terrorist attack since Islamist extremists conducted a series of bombings in July 2005 known as the 7/7 bombings that killed 56 people in London. Since then, however, several stabbings and attempted plots have been linked to Islamic fundamentalists and the nation remains a proclaimed target of ISIS' global campaign of terror.
The results of the survey announced Monday would reportedly be made public next month, according to the federation.
© Copyright IBTimes 2023. All rights reserved.