Will Kate Middleton Be Queen? Public Favors Prince William Over Prince Charles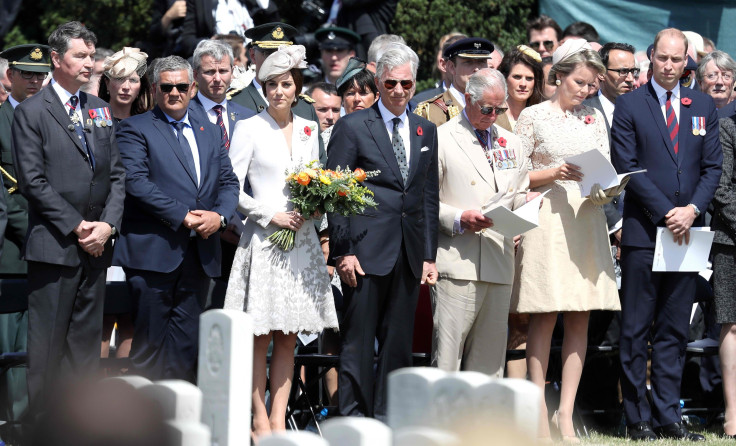 A new poll Monday revealed what the public thinks about Prince Charles, who is next-in-line to the throne. According to YouGov, the public favors Prince William over his father and the approval rating of Kate Middleton is higher than Prince Charles' wife Camilla. Rumors about Queen Elizabeth II stepping down have made the rounds since the monarch's health issue last December that forced her to cancel her appearance at several important royal ceremonies.
The poll stated that only 14 percent of the British public wanted Camilla to get the title of Queen when her husband takes the throne after Queen Elizabeth II steps down or dies. But approval ratings of Prince William's wife, the Duchess of Cambridge, was at 73 percent for her contribution to the Royal Family, the poll found. Many Britons said they did not want Camilla to get the queen title.
Meanwhile, the latest poll did not favor Prince Charles becoming the King of England as only 36 percent of Britons believe the Prince of Wales has made a positive impact on the Royal Family. The poll also comes just days before Princess Diana's 20th death anniversary, which will be marked Aug. 31.
"He gets a hard time because his marriage failed," royal biographer Penny Junor told the Daily Mail about the poll indicating the public's resentment for Charles. "He's never been forgiven for that – because Diana blamed him and he never ever said a word. He's never explained what went on in his marriage."
"The question of Diana has always been a source of difficulty between him and his sons," she added.
Earlier this month, an ICM poll for the Sun revealed that 51 percent of Britons wanted Prince William to be the next monarch.
People have not been in favor of Camilla because of her highly publicized affair with Prince Charles. According to the British line of succession, Prince Charles is the first in line and after he is crowned Camilla will be named Princess Consort. However, Prince Charles could make her the queen after he becomes king.
"Charles will push for this [Camilla to become queen]. He is so fiercely proud of her and I think would see anything less than the title of Queen as being a slight. And he has never been good at taking advice from people that disagree with him," Junor told the Daily Beast in February. "But she has no desire to be queen. She got into this position because she loved him and wanted to support him in his otherwise lonely role; she didn't marry him because she wanted to be a duchess or a princess or even a queen."
"But it is a very difficult subject because there will always be people who say that to make her queen would be to reward adultery," she added.
Junor said she was surprised by the findings, adding: "We've moved on 20 years. Charles's reputation, I thought, was completely rehabilitated. ... He's become a much happier, more relaxed and more confident Prince of Wales and I thought much more popular as a result. His view has always been that history will judge him. He knows that he did all he could to try and make his marriage work and he failed."
Junor commented on Camilla taking the Queen's title: "Principally her value is in giving Charles the confidence to do his job. It doesn't matter a hoot actually what she's called."
At the age of 91, Queen Elizabeth II is the longest reigning British monarch. After her death or abdication, Prince Charles will take the throne, followed by Prince William. The third and fourth in line are William and Kate's children — Prince George and Princess Charlotte, followed by Prince Harry.
© Copyright IBTimes 2023. All rights reserved.
FOLLOW MORE IBT NEWS ON THE BELOW CHANNELS