Can Trump Start World War 3? North Korea, ISIS, Iranian Missiles, Russia Spark Worries About Increased Military Intervention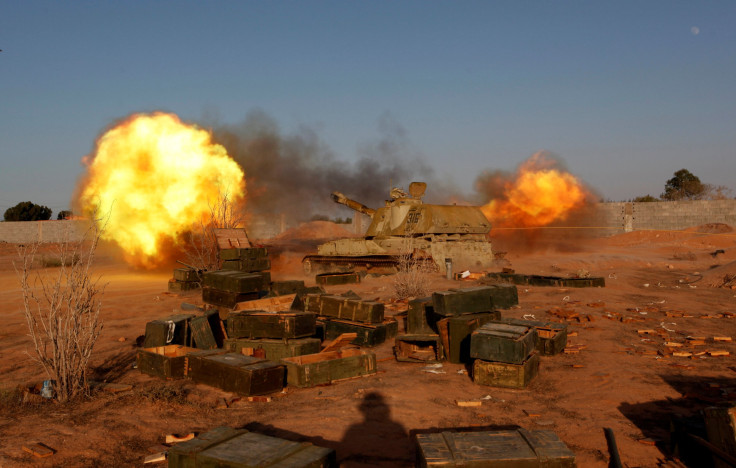 President Donald Trump's first few weeks in office has prompted diplomatic concerns with several nations the U.S. has had long-standing tension, including North Korea and Iran, but also among some of its closest allies, including Mexico and Australia.
A bevy of foreign affairs issues have already emerged, including an Iranian missile test in defiance of a United Nations resolution, continued attacks carried out by ISIS and global terror groups, heightened aggression in the North Korean regime and even a reportedly heated exchange between Trump and Australian Prime Minister Malcolm Turnbull over a bilateral refugee deal.
Australia's longstanding alliance and friendship with the U.S. could reasonably be considered safe under Trump, despite this weekend's phone call between both countries' leaders. But the growing fears of a mass-scale military intervention in the Middle East or other areas may start to become a pressing issue in the years to come during Trump's administration.
Adding to the worries is the Council on Foreign Relations' "Preventative Priorities Survey," an annual report released in December that addresses upcoming issues arising in international relations. The nonpartisan organization listed a potential confrontation between Russia and the North Atlantic Treaty Organization (NATO) and the North Korean regime as two of the greatest conflicts that could potentially occur in 2017. How Trump decides to navigate these conflicts as they emerge could potentially throw the U.S. and its allies into a global crisis, effectively launching a war between global powers. Trump, however, also has an unprecedented opportunity to unite strategic partners in a major fight against terror.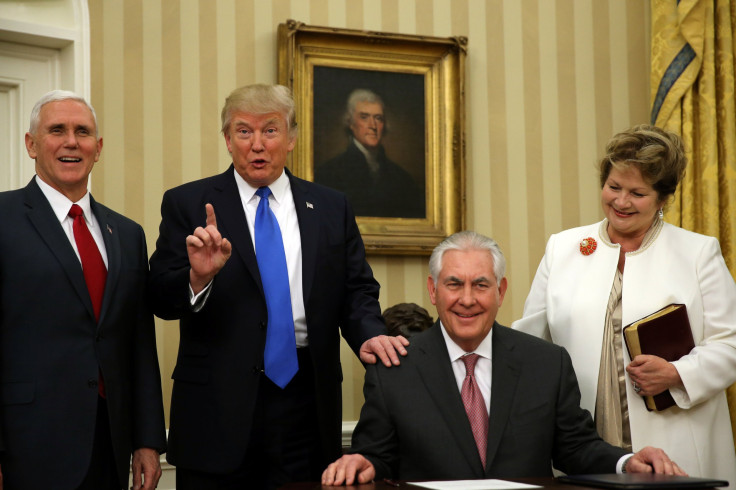 Relations between Iran and the U.S. have grown increasingly tense after Trump's National Security Advisor Michael Flynn announced that Iran was "officially on notice" for testing a medium-range ballistic missile at the end of January. It's unclear what exactly Flynn meant by his statement, though the administration has already placed restrictive sanctions on 13 individuals and a dozen companies in relation to Iran's defiance of U.N. resolution 2231, which prevents the country from testing missiles.
"We're aware of reports that Iran conducted a medium-range ballistic missile test in recent days," Mark Toner, deputy spokesman for the State Department, told International Business Times in an email on Jan. 31. "We are looking into these reports. We are, however, well aware of and deeply troubled by Iran's longstanding provocative and irresponsible activities and we call on Iran to cease such provocations. All countries, including Iran, must fully and effectively implement all the provisions of resolution 2231."
Secretary of Defense James Mattis also released bellicose rhetoric in response to North Korea's reported missile tests, stating the White House would unleash an "overwhelming" response to any action the reclusive regime were to take with ballistic or nuclear weapons.
"Any attack on the United States, or our allies, will be defeated, and any use of nuclear weapons would be met with a response that would be effective and overwhelming," Mattis said Friday. North Korea responded by accusing the U.S. and South Korea of bringing the Korean peninsula to the "brink of a nuclear war."
U.S.-Russian relations could further complicate North Korea's heightened nuclear situation, as the Kremlin has maintained a somewhat stable relationship with Pyongyang. Should the U.S. and its allies decide to place even greater sanctions against North Korea, further hindering its economy and ability to survive as an independent nation, Russia may consider stepping in, perhaps covertly providing nuclear weaponry assistance and economic benefits as it has reportedly done in the past.
Still, there could be an even greater, more unpredictable threat that could prompt the world's leading nations to come together in solidarity. The Islamic State, otherwise known as ISIS, has stepped up its attacks on civilians around the world in recent months, claiming responsibility for the deadly Christmas market attack in Berlin, a New Year nightclub shooting in Istanbul and for inspiring the Fort Lauderdale airport shooter in mid-January.
Trump repeatedly expressed his goal to work with Russia in "wiping out" ISIS. Other nations have also stepped up their fight against homegrown and international terror, including Turkey, which arrested hundreds of suspected ISIS member in an anti-terror raid Sunday.
If successful, Trump could effectively unite several nations with opposing interests under the common goal of defeating a global terror threat while preventing any international military conflicts.
FOR FREE to continue reading
✔️ Unlock the full content of International Business Times UK for free
offer available for a limited time only
✔️ Easily manage your Newsletters subscriptions and save your favourite articles
✔️ No payment method required
Already have an account?
Log in
© Copyright IBTimes 2023. All rights reserved.