Will Russia Go To War With Ukraine? Kiev Begins Missile Drills Close To Crimea Despite Moscow's Threats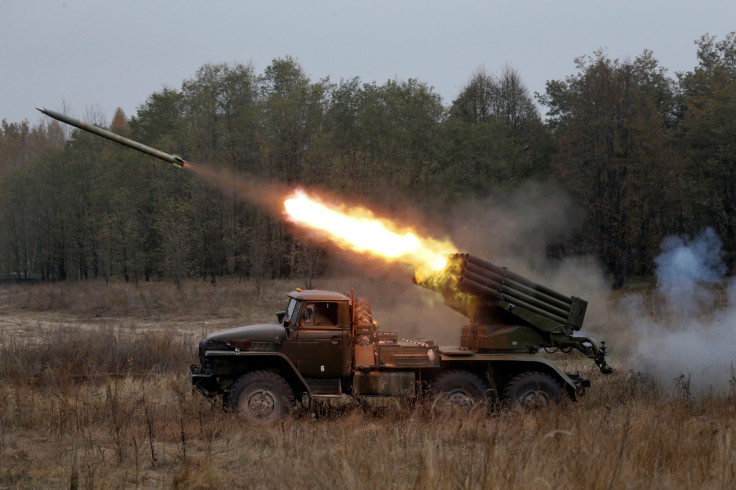 The Ukrainian military said Thursday that Kiev had begun missile launch drills close to the border with Russia-occupied Crimean peninsula, ignoring Moscow's threats of a retaliatory strike.
"The launches have already begun, so everything is going according to plan," Vladimir Kryzhanovsky, chief of the southern branch of the Ukrainian military's press, told Russia's TASS news agency. He said the missiles would come as close as 30 kilometers, or about 18 miles, to Crimean airspace.
Russian ships from the Black Sea Fleet have reportedly moved to the west of the Crimean peninsula to provide air defense over Russian territory.
However, Ukraine has moved the high-risk zones of its missile launches westward, away from Russia's territorial waters, a spokesman for the Russian civil aviation authority Rosaviatsiya told reporters.
"The new zones lie over international waters. The territorial waters of Russia are not affected. This zone is within Russian air traffic controllers' zone of responsibility, but this will not affect flight safety," he reportedly said.
This incident adds to heightened tensions between the two countries that were once allies. Russia's annexation of Crimea in 2014 and Moscow's support for separatists fighting in eastern Ukraine led to the collapse of the alliance.
Kiev has maintained that the two-day exercise is legitimate and in accordance with international laws.
"We will continue to strengthen the defense capability of our nation and continue missile tests and training," the secretary of Ukraine's National Security and Defence Council, Oleksander Turchynov, reportedly said Wednesday.
The Russian defense ministry has accused Ukraine of creating a "nervous situation" and Crimean premier Sergey Aksyonov assured the peninsula's citizens that the drills posed no threat to them.
"The Armed Forces [of Russia] fully ensure security of Russian citizens, including on the territory of the Crimean Republic. All our flights are performed as scheduled," Aksyonov said.
He also accused Kiev of attempting "to play dirty tricks," but added: "This is not dangerous for the life and health of our citizens, everything will be okay."
© Copyright IBTimes 2023. All rights reserved.