Will US Invade Syria? Possible New Defense Secretary Talks ISIS Military Strategy In Confirmation Hearings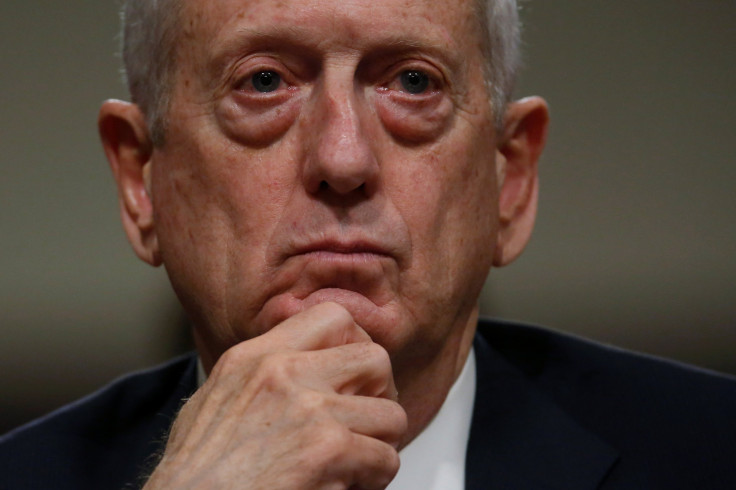 Retired Gen. James Mattis revealed Thursday his views toward intervention against the Islamic State group, also known as ISIS, in Syria during his hearing to become the next defense chief.
Mattis, 66, who was announced last month as President-elect Donald Trump's pick for defense secretary, appeared before the Senate Armed Services Committee and answered questions about his upcoming strategy. The four-star general was once head of the U.S. Central Command over the Middle East, North Africa and Central Asia and was asked Thursday about his plans for the military in strategic areas such as Israel-Palestine, Iran and Syria as well as the threat posed by ISIS, who has staged global terror attacks and is currently headquartered in Raqqa, Syria.
Sen. John McCain of Arizona, the committee's chairman, asked Mattis whether he believed the U.S. needed to expand its ongoing campaign against ISIS in Mosul, Iraq, to the militants' headquarters in Raqqa, Syria.
"I believe we do, sir," Mattis said, emphasizing that the current strategy needs to be reviewed and possibly "energized on a more aggressive timeline."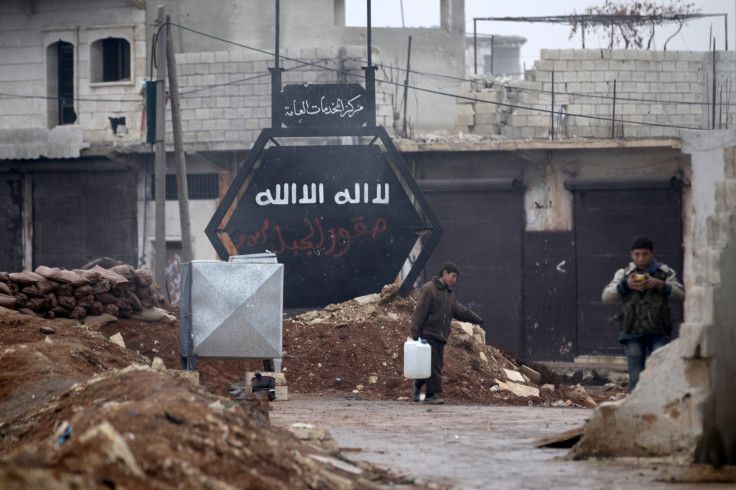 Under President Barack Obama, the Pentagon's actions in Syria were limited to airstrikes and special forces raids targeting ISIS. When widespread anti-government protests transformed into armed insurrection in 2011, the Obama administration supported Syrian rebels against President Bashar Assad. The U.S. extended a degree of military assistance to rebels, but doubts were raised after radical Islamic groups such as the Al-Qaeda-affiliated Nusra Front, now known as Jabhat Fatah al-Sham and ISIS gained influence over rebels, causing massive fractures within the opposition. Obama later focused efforts in Syria toward combating the rise of ISIS, but has continued to call for Assad to step down.
Trump, who takes office Jan. 20, has routinely criticized Obama's strategy in the Middle East and specifically for aiding rebels in Syria. He has instead expressed his desire to work with Russia, which backs Assad. The Syrian government has seen a number of strategic victories within the past year, including the recapture of Syria's former commercial capital and largest city, Aleppo. Russia has worked with Iran, who also supports Assad and Turkey, who supports rebels, in an attempt to establish a political solution to the five-year conflict. Moscow has also began assisting its former foe Ankara in its campaign to drive ISIS out of northern Syria, putting further pressure on the militants.
Mattis expressed views on other foreign policy issues at Thursday's hearing such as his support for a two-state solution in Israel and Palestine, monitoring Iran's nuclear development under Obama's energy deal with Tehran and establishing closer relations with Middle Eastern allies. Mattis has criticized Trump in the past for being overzealous in his criticism of Muslim-Americans, but said he would gladly serve the president-elect upon being chosen for the top defense position.
© Copyright IBTimes 2023. All rights reserved.
FOLLOW MORE IBT NEWS ON THE BELOW CHANNELS