Windows 10 Is Coming To Your PC Even If You Didn't Ask For It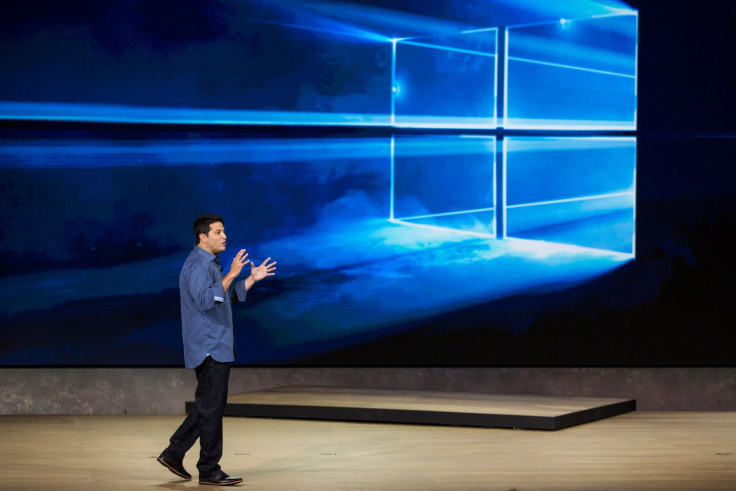 Microsoft will start automatically updating computers running Windows 7 and Windows 8.1 to Windows 10. On Thursday the company announced plans to put its newest OS as a "recommended update" on Windows Update, which will automatically upgrade computers set to install updates without user intervention.
Before that, Windows 10 will be moved to the "optional update" section of the Windows Update program. This will act as a precursor to switching Windows 10 to the recommended update position.
"Our aspiration is for customers to choose Windows, and to love Windows," said senior vice president of Windows and devices Terry Myerson. "Our early data shows customers from France to Brazil to China to the U.S. strongly preferring Windows 10 over Windows 8.1 or Windows 7."
However, the company does say that users who have been updated will have 31 days to revert back to their older version of Windows. The system will keep a complete copy of the previous installation in storage, which can be reverted back to by going to "Settings->Update and Security->Recovery and Uninstall Windows 10."
Windows 10 is available to customers for free for the first year for existing users of genuine copies of Windows 7 and 8.1. After the year is up, next July, customers will have to pay full price if they want to upgrade their existing machine. However, Microsoft has also revealed plans to ease the upgrade process for users on non-genuine copies.
"We'll offer a one-click opportunity to get Genuine via the Windows Store by entering an activation code purchased elsewhere," said Myerson. "If this turns into a path for most customers to get Genuine, we will expand the experiment. We'd like to welcome as many of these customers as possible to the legitimate Windows ecosystem."
These changes are likely to proceed after Microsoft rolls out the next scheduled update. Known as "Threshold 2," the update brings a range of minor adjustments that did not make the initial release. "Redstone," due next year, will make much larger changes to the system.
© Copyright IBTimes 2023. All rights reserved.