Wives Of Russian Soldiers Storm Ukraine Border, Threaten To Enter Battlefield To Rescue Husbands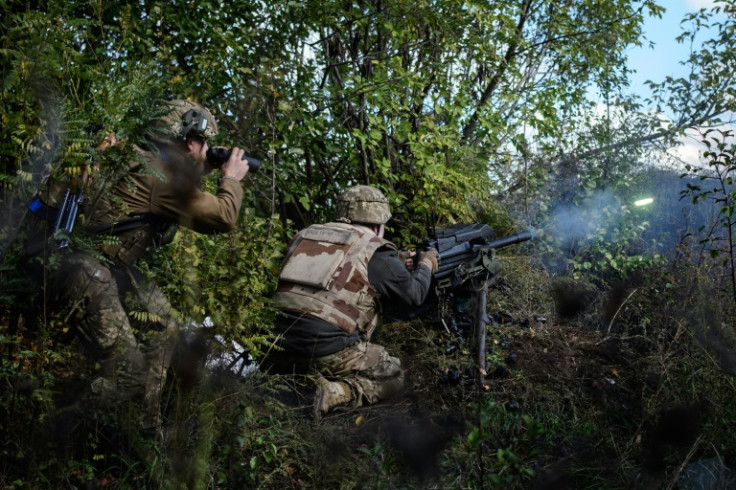 KEY POINTS
The women stormed the border town of Valuiki in the region of Belgorod
A military representative collected the women's phone numbers and promised to provide them with more information
The wives' husbands were part of a 570-strong unit that was targeted by Ukrainian shelling in Luhansk
More than a dozen wives of mobilized Russian soldiers on Wednesday stormed a town near the Ukraine border to demand the military command to return their husbands, according to a report.
The soldiers are part of the "non-existent" unit 11097. According to the women, the unit was previously deployed to the village of Krasnorichenske in the direction of Valuyki in Luhansk Oblast when they came under artillery fire by the Armed Forces of Ukraine, per a report by Russian media outlet Verstka, as translated by The Insider.
Survivors of the counteroffensive are reportedly trying to get back to their relatives and bring the wounded soldiers home.
The women went to the border town of Valuiki in Belgorod on Wednesday evening and demanded the Russian military return their husbands. They added that if the command refuses to do so, they will go to the frontlines and rescue the soldiers themselves.
"I'm ready to tear them apart. They must do something, they must make some decision, they must take them out of there. We want them to be taken away from there, because there are many wounded there," one of the women was quoted as saying.
The Russian news outlet noted that a representative of the military unit listed the phone numbers of the relatives and promised to provide them with more information the following day.
The wives' demands come after the unit that was deployed to the Luhansk region on Nov. 1, was targeted by Ukrainian shelling and abandoned by their commanders. Of the unit's 570 mobilized soldiers, only 130 survived the attack, Russian reservist Aleksei Agafonov told The Guardian.
"I saw men being ripped apart in front of me, most of our unit is gone, destroyed. It was hell," he said. "And many who survived are losing their minds after what happened. No one wants to go back."
A second soldier who remained anonymous corroborated Agafonov's account of the incident, adding that they were unprepared despite receiving "two weeks of training," the outlet noted.
It is presently unclear how many Russian soldiers have died in the war. The last time Moscow updated its casualty numbers was in late September when Defense Minister Sergei Shoigu said 5,937 Russian soldiers have been killed since the invasion began in February.
As of Wednesday, the Ministry of Defense of Ukraine estimated that the Russian army has lost a total of 77,950 soldiers in the conflict.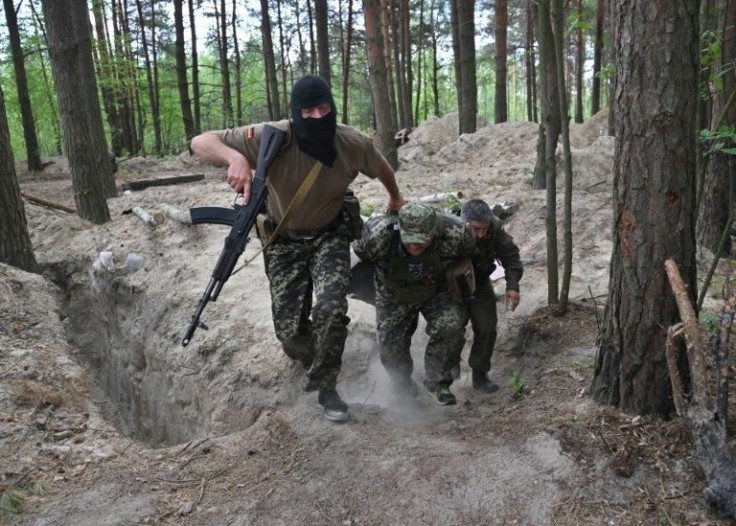 © Copyright IBTimes 2023. All rights reserved.
FOLLOW MORE IBT NEWS ON THE BELOW CHANNELS