WNBA: Breanna Stewart Says Kobe Bryant, Kevin Durant Support Her Achilles Rehab Process
WNBA's reigning MVP Breanna Stewart recently shared her thoughts about recovering from a ruptured Achilles and revealed that she had conversations with NBA superstars Kobe Bryant and Kevin Durant.
Achilles tendon injury is now considered as a career-ender injury in the NBA. In the history of the league, no single player has ever returned to his best form even after recovery from the said type of injury.
Bryant's torn Achilles was arguably the most devastating Achilles injury in the NBA, the notorious injury didn't stop there. Just recently, Durant sustained a ruptured Achilles and it held him for almost the entire 2019 NBA Playoffs.
In the WNBA, a superstar is also experiencing the same struggle as Durant. The league's reigning MVP, Stewart, made a special appearance on ESPN's Sports Center and briefly talked about the rehabilitation process of the injury she, alongside Durant and Bryant have in common.
Stewart was very optimistic about her recovery. She stated that she feels the process is a bit slow for her and she doesn't like to wait too much. But other than that, the Stewart confirmed that the rehab is "going really well."
"So the rehab is going really well, like you said, I ruptured my Achilles. It's just a slow process, and you know for me, it's tough because I don't like to wait. I want to go go go!," Stewart explained.
When asked about the timetable of her full recovery, Stewart admitted that she is "not sure" about it. However, she vows to be ready for the upcoming Olympics in Tokyo and the WNBA.
"I'm not sure exactly on exact timetable, but 2020 for sure I'll be ready for Tokyo, the Olympics and the start of the WNBA season," Stewart pointed.
The WNBA MVP was also asked if she had spoken with fellow professional athletes who suffered the same type of injury. Stewart revealed that she had conversations with Bryant and Durant in the past and they are all supporting each other in the recovery process.
"Yeah absolutely, I've talked to a few of them, Kobe reached out right when I landed back in LA. And fortunately I've talked to KD. We're on together in this process basically," Stewart revealed.
Stewart was drafted first overall in the 2016 WNBA Draft by the Seattle Storm. She quickly dominated the league to win the 2018 Finals MVP, becoming the sixth player in league history to win both league MVP and Finals MVP in the same year .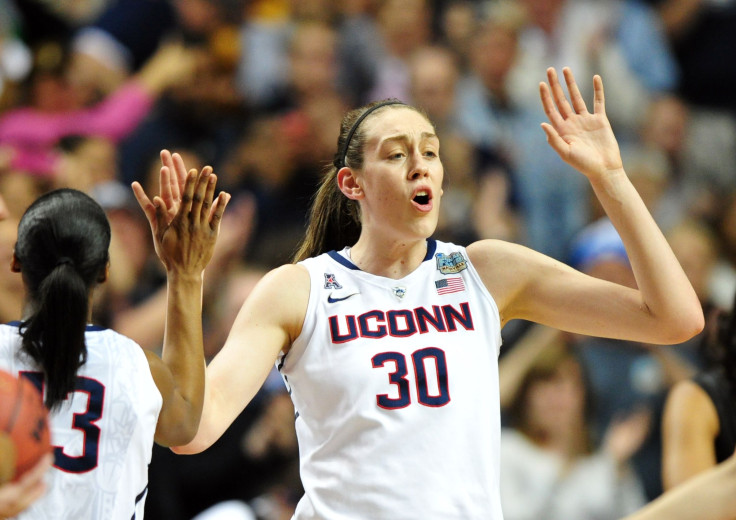 © Copyright IBTimes 2023. All rights reserved.
FOLLOW MORE IBT NEWS ON THE BELOW CHANNELS