Woman Gave Birth To Twins 12 Days Apart, Setting New Record
A British woman gave birth to twins 12 days apart from each other, setting record for the longest time apart for twins to be born in England.
Vicky Green, 32, who works as a teaching assistant at a special needs school in Manchester, England, told Mail Online that she had no idea that she was pregnant, let alone with twins, until a month before the delivery of her first child, since there was no visible baby bump until late into her pregnancy.
"My monthly periods had stopped but I just put it down to stress," she said. "Then I did a pregnancy test. I couldn't believe it. I hadn't had a baby bump at all by this stage. Doctors said that it was because both the twins had been lying back against my spine."
Green said that she and her partner, Darren Bradshaw, barely had time to digest the news of her pregnancy when she went into premature labor two weeks after finding out. She was rushed to the St. Mary's Hospital, Manchester, and the doctors tried and failed to relieve her labor.
The doctors had no other choice but to take out one of the babies, leaving the other one inside the womb. That was how Presley, one of the twins, was born. He weighed a pound and eight ounces at birth.
"Presley was just so incredibly tiny, but right from the start he has been such a fighter," Green said.
Before she could give birth to her second child, the contractions stopped and she was told to go home. Since the other twin showed no signs of distress inside the woman's womb, the doctors saw no reason to force induce labor.
"It was a really strange sensation – I'd just given birth to one baby who was at the hospital, and then I still had another baby inside me. I couldn't believe it when one was born and the other stayed inside. I just had to hope and pray they would survive," Green admitted.
However, within the next 12 days, Green developed a potentially life-threatening infection. Deciding not to risk it, the doctors delivered the second child, Paisley, by performing a C-section after nearly two weeks.
For the last five months, the twins were kept under observation at the hospital and have been released from the facility this week. "They are doing incredibly well and they are gaining weight each day," Green said.
The news comes days after Jennifer and Eric Medlock broke the record for the heaviest baby ever born at Texas Health Arlington Memorial Hospital, with their son, Ali James Medlock, who was born on Dec. 12, weighed in at 14 pound and 13 ounces.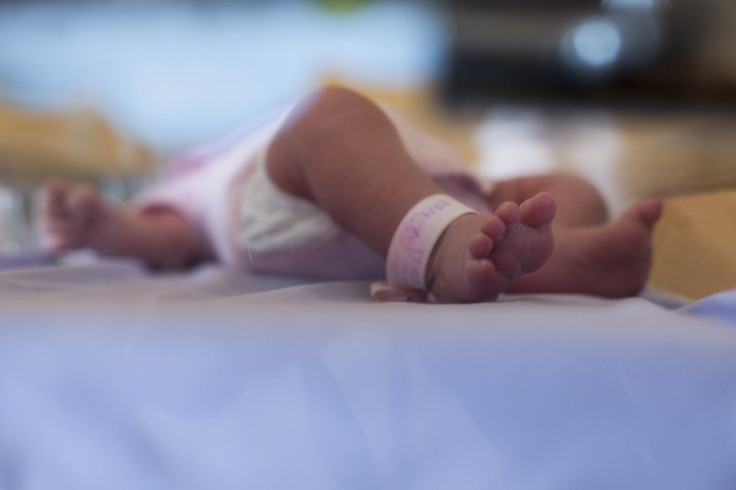 © Copyright IBTimes 2023. All rights reserved.