Women In Business: One Female Tech Entrepreneur Explains How She Is Making It In A White Man's World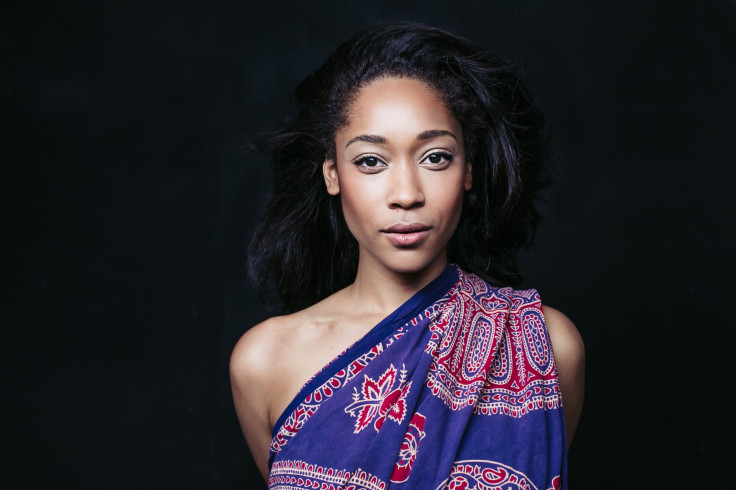 At a New York City event for corporate executives and members of the tech community, Tabitha Holbert shook hands and made introductions in search of professional contacts and venture capital for the startup she founded in June. But, as has become common for the 30-year-old actress-turned-startup CEO, she felt a bit out of place.
"I was talking to someone and they were like, 'Oh, who is your husband?'" Holbert, a black entrepreneur whose app BoHo Yogo launched in September, recalled.
On another occasion, while sitting in a waiting room ahead of a meeting with a potential investor, the man with whom she was set to speak made a brazen assumption when he came out to greet her.
"He said, 'Are you with BoHo Yogo?' And I said, 'Yes.' So he said, 'Alright, let me know when your boss is here.'"
Black women have started businesses at a faster rate than any other demographic in the U.S. for much of the 21st century, but women in general still filled less than 31 percent of corporate board seats in 2016, and minority women constituted just 3.8 percent. A full two-thirds of venture capitalists are white men.
Among recipients of venture capital, the disparity is amplified: Between 1999 and 2014, companies with women on their executive teams received only 5 percent of all venture capital. Of 10,238 companies on the receiving end of angel investments between 2012 and 2014, only 24, or a fifth of a percent, were founded by black women.
Holbert, whose app BoHo Yogo allows customers to purchase a yoga lesson the way they'd order an Uber ride, along with a donated session for survivors of domestic violence, is one of those women. She's setting out to defy the odds, not only by forging connections and smiling professionally through what she describes as investors' and executives' frequent "microassuptions," but also by helping other women in tough situations get back on their feet.
"I've always thought, it doesn't matter where you come from, but in tech it's the opposite—it's about who you know," she said during a recent interview at the company's office in Manhattan. "It's hard, because they're not malicious, they're not out to get you. But it's just so entrenched. I don't have parents who went to Harvard."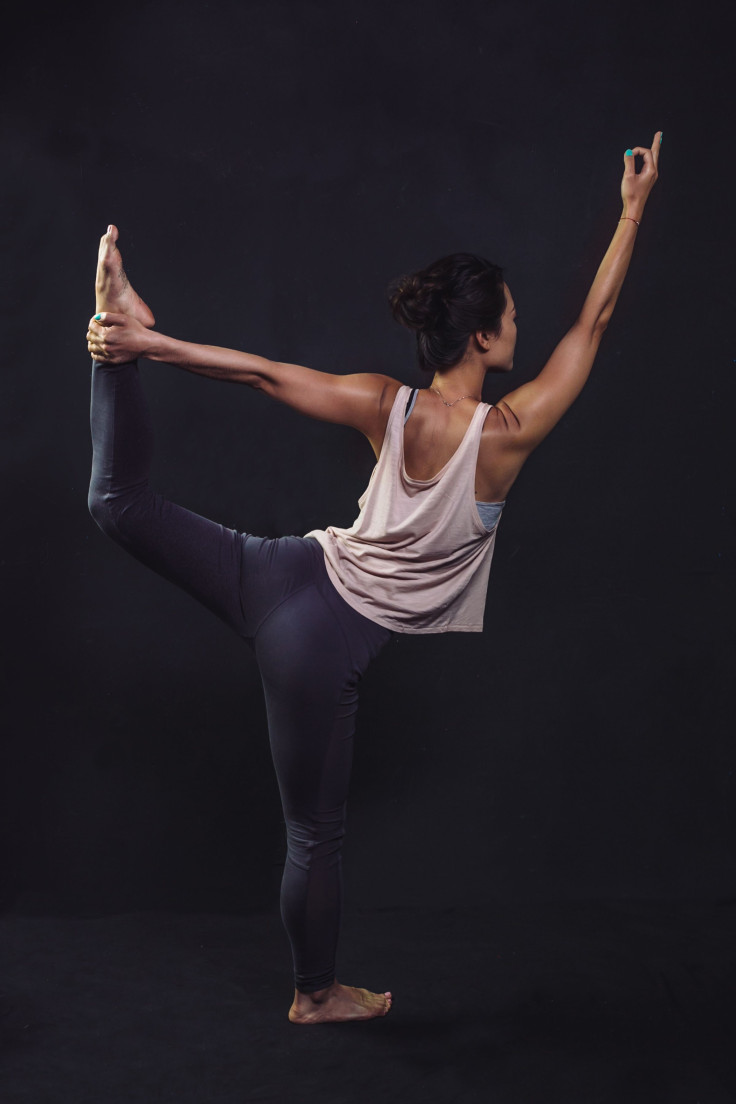 Indeed, Holbert grew up far from the world of angel investors and beta launches, in a small town sandwiched between Dallas and Fort Worth, where she bounced from foster home to foster home and suffered from domestic abuse. Just over a decade later, as a freshman at the State University of New York's Purchase College, an acting school about 25 miles north of Manhattan, she began taking her first yoga classes while supporting herself by working in nearby restaurants. The breathing methods became a sort of therapy for staving off panic attacks related to her past trauma.
What began as self-care eventually evolved into a business model. Inspired by the TOMS shoe brand, in which buyers pay a hefty price for the canvas slippers but cover the cost of a free pair of shoes for someone in need, Holbert got certified to teach, then taught herself to code, using online videos and tutorials. Today's BoHo Yogo site is the third iteration of her original, but the smartphone app was the real challenge.
"You don't just land on a good business model, or app, [or] site—you have to do it again and again," Holbert said.
The company's progress wasn't seamless: The first version of BoHo Yogo's site, she recalled with a laugh, was "horrible." The original app, which she coded herself, was "full of bugs," "not user friendly" and more or less the bane of her teachers' existence, until she was able to use a booking app and integrate its software into the company website.
All of the firm's money has so far stemmed from Holbert's acting career—"It's literally my checking account," she said—which spanned a couple of small-budget films and recurring roles on the crime dramas "Blue Bloods" and "Law & Order: Special Victims Unit," in which she played Assistant District Attorney Rose Caliay. For legal guidance, a close friend's husband, a lawyer, offered his services free of charge, and members of the firm, whose office now houses BoHo Yogo, helped her iron out the website's editorial content and get the app off the ground. While the law firm certainly helped fill the gaps in her business and tech knowledge, the drama school grad still struggled to brush off the moments when a potential angel investor mistook her for someone's wife or secretary.
"It's very painful—I worked for so many hours on this company," she said. "It's not just the website and the yoga sessions, it's the payroll, the taxes. I didn't even know how that worked at first—I was paying my teachers in cash."
For every $125 in-home session customers buy—and Holbert said there are generally 10 to 15 orders daily—BoHo Yogo donates a free session to a local women's shelter, provided by herself or several of the app's three dozen teachers. Although the company may have a lot of competition, such as the Philadelphia-based fitness app WeTrain and the Reebok-backed, Santa Monica-based Handstand, BoHo Yogo's charity sessions look to set it apart.
Now, Holbert is ending her acting career to focus exclusively on her growing business, which she said will include group sessions that can be held outdoors just in time for spring. After perfecting the app in New York, she plans to expand it to Los Angeles—the first of many additional U.S. cities, and where she'll have to compete with the likes of Easypose, a similar app—by early 2018.
As Holbert confronts the overwhelmingly white and male tech sector, she's also using her business to help close a gap in leadership and entrepreneurship among women of color. Rather than outsource her company's social media and customer service operations, she enlisted her formerly incarcerated sister and three other former inmates based in Detroit to form most of BoHo Yogo's social media team. With enough funding and development, Holbert plans to subsidize the certification of the domestic violence survivors she has met through the yoga lessons the app provides for free, so that they can become paid instructors themselves.
One reason for the dearth of women on corporate boards and in executive positions, after all, is a sort of Catch-22: There aren't enough female leaders to help guide and promote them to top positions in the first place, as one global study recently noted.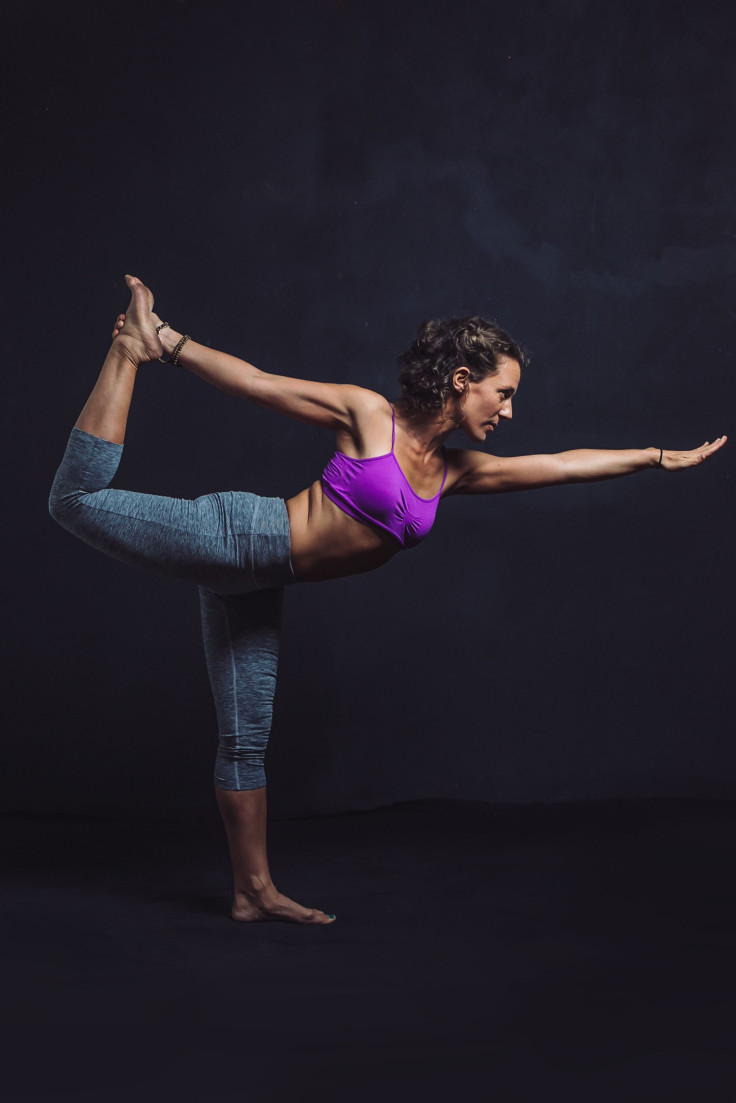 One participant in the free women's shelter sessions, Hassandra Terrell, 28, recently left the Lily House, a shelter for women in transition from urgently escaping abuse to seeking permanent housing. The search for care for her two sons, 7-month-old Legend and 2-year-old King, has taken up most of her time lately, but she hopes to eventually become a yoga instructor for the app, and maybe one day start her own business.
"Sometimes when I'm stressing out, I think about what I learned from Tabitha, and I pull out my mat," she said.
Outside of the women's shelters, BoHo Yogo's clients vary, according to instructor Kirra Michel. She said she's given personal sessions to 30- to 40-year-old women and Wall Street finance guys alike, with each client generally scheduling a lesson with her once or twice a week.
Michel, who also serves as a coordinator for the app's corporate and larger-scale class services, said she has no worries about Holbert's ability to get funding for the app's next phases.
"She just impresses people," said Michel, in olive green yoga tights, her left arm a sleeve of tattoos. "It wouldn't surprise me if it grows faster than most businesses."
The lithe Australian health and fitness blogger began a recent late-morning session inside the bohemian apartment of actress and model Amy Halldin, who's featured prominently on BoHo Yogo's site. Standing on a mat in the bedroom of Halldin's apartment in the Astoria neighborhood of Queens, Michel told her client to take slow, deliberate breaths through her nose. Later, she helped Halldin into a fish pose, in which the red-haired actress laid on a mat with her upper back raised slightly on two foam blocks, her rib cage pointing up toward the ceiling. Then, Michel folded her client's legs into a gradual stretch and paced around her, examining her form at multiple angles and adjusting a hip angle here, a knee bend there.
Halldin, a regular customer, sought the private session as part-workout, part-treatment for a hip injury. The key benefit of BoHo Yogo, she said, was her ability to use it for specialized attention for such pesky aches and pains. The concept of women helping women, she said, was the biggest selling point.
"It's amazing, knowing exactly who you're helping—it's not just, 'Oh, we're giving to a charity,'" said Halldin. "It's important to me that it's a woman-run business, specifically helping women—especially in this political climate."
© Copyright IBTimes 2022. All rights reserved.
FOLLOW MORE IBT NEWS ON THE BELOW CHANNELS