Workers Covered By Union Contracts Dropped Worldwide After Financial Crisis: International Labor Organization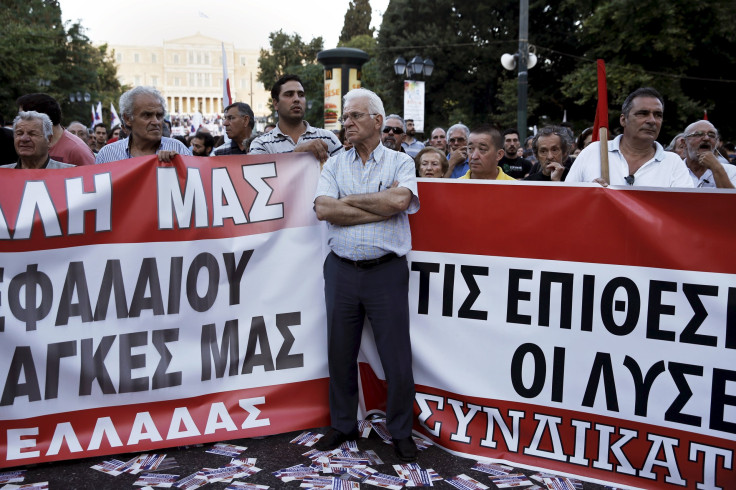 The share of workers covered by union contracts has fallen worldwide since the Great Recession. Across a sample of 48 nations -- including the United States and countries in Europe, South America and Asia -- collective bargaining coverage dropped 4.6 percent from 2008 to 2013, according to research from the International Labor Organization (ILO), a United Nations agency that sets and monitors global labor standards.
The data is the latest sign of the deep impact of the recent crisis on global labor markets -- so far, most visible in the form of waning public sector employment in much of the industrialized West. The declining reach of collective bargaining agreements -- contracts that tend to generate relatively high wages and benefits -- highlights a closely linked feature of the post-recession turn toward austerity. When confronted with tough economic conditions and mounting government debt, employers have responded by tightening their belts and trimming labor costs.
The steepest declines took place in countries hit hardest by the economic crisis. In Greece, the proportion of workers covered by union-negotiated contracts slid from 85 percent to 40 percent. In Portugal, the rate fell from 82 percent to 67 percent. In Ireland, that number dropped from 39 percent to 32 percent. And in Romania, it fell from 98 percent to 35 percent.
ILO researchers attribute these drops to the shift from nationwide labor agreements to smaller contracts. They also point to the decline in public policies that previously encouraged large bargaining agreements. Greece, for instance, has enacted controversial reforms that weaken sectorwide bargaining as part of its economic bailout packages.
The ILO generally supports union-backed contract negotiations as a means of boosting labor's share of income.
"Collective bargaining can play a key role in translating growth into social progress," Philippe Marcadent, an official with the ILO, said Monday.
In many other countries, the share of employees covered by union-negotiated contracts held steady: France and Austria maintained rates of more than 95 percent; the United States slid by a percentage point, to roughly 12 percent; Japan and Argentina both maintained rates near 2008 levels.
The International Labor Organization did not include data from China, which does not allow independent unions.
© Copyright IBTimes 2023. All rights reserved.