World Cup Official Arrested Over Illegal Resale Of Tickets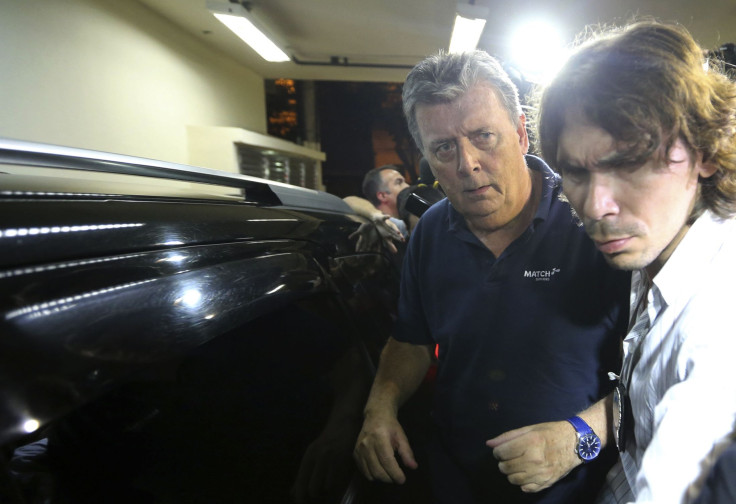 Brazilian police arrested the chief executive of a Swiss hospitality and ticketing company on Monday for the illegal resale of VIP tickets for the ongoing FIFA soccer World Cup in the South American country.
Ray Whelan of Switzerland-based Match Hospitality was detained at the Copacabana Palace hotel in Rio de Janeiro, where other FIFA officials are also reportedly staying. Authorities said that Whelan's name was involved in a current investigation, dubbed "Operation Jules Rimet," of the illicit reselling of tournament tickets, after police arrested 11 people last week and broke up an international gang of scalpers.
"FIFA has taken note that Ray Whelan, Director of the Accommodation office of MATCH Services, a service provider of FIFA, was taken in at the Copacabana Palace today by the police for questioning about the alleged involvement related to the 'Operation Jules Rimet'," FIFA said, in a statement, adding that it "continues to fully collaborate with the local authorities and will provide any details requested to assist with this ongoing investigation."
According to local police, the gang earned nearly $90 million from each of the four World Cups it is believed to have operated at. Some of the tickets were sold to foreign tourists, BBC News reported, adding that authorities knew that a non-Brazilian official, with access to FIFA offices, stadiums and other administrative areas, was helping the gang.
Police identified Whelan as the alleged FIFA official associated with the scandal after his name repeatedly came up in telephone calls that led to last week's arrests.
Following the arrest of 11 people last week, Match announced that it had cancelled all corporate hospitality packages bought by Atlanta Sportif because the company's CEO, Lamine Fofana, was among those detained by police. Match also canceled packages held by Reliance Industries, Jet Set Sports and Pamodzi, after tickets issued in their names were found in Fofana's possession, Reuters reported.
"FIFA wants to reiterate as mentioned at various occasions its firm stance against any form of violation of the criminal law and the ticketing regulations, and is fully supporting the security authorities in our joint efforts to clamp down on any unauthorized ticket sales," soccer's governing body said, in the statement.
© Copyright IBTimes 2023. All rights reserved.