World Leaders Meet in Paris Summit to Discuss Post-Gadhafi Libya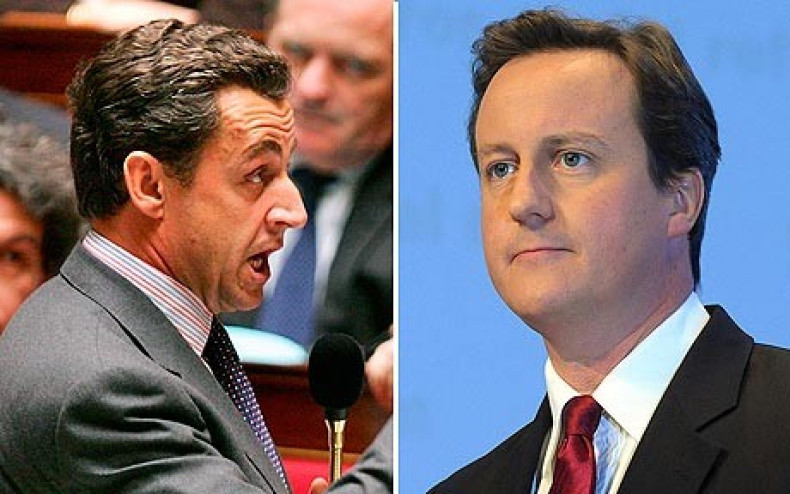 World leaders are meeting in Paris Thursday to discuss the future of a democratic Libya without Moammar Gadhafi.
Hosted by French President Nicolas Sarkozy and British Prime Minister David Cameron, attendees will also incude U.S Secretary of State Hillary Clinton, United Nations Secretary-General Ban Ki-moon, as well as officials from China and Russia (which had opposed the NATO missile strikes on Libya).
The summit is reportedly designed to highlight the role of Libya's National Transitional Council (NTC) as that country's legitimate government.
The NTC received a large boost on Thursday when Russia finally granted its recognition.
China is sending a vice-minister to the Paris meeting, but has stopped short of recognizing the NTC.
Other major countries that have refrained from recognizing the NTC include Algeria, Brazil, India, Iran, Pakistan, Saudi Arabia, South Africa and Venezuela.
South Africa, in fact, explicitly refused to attend the Paris summit.
Libya's neighbor, Algeria, which has been criticized by the NTC for allowing members of Gadhafi's family to enter the country, said it will recognize NTC after a new government has been formally established. Algerian officials also assured it had no intention of providing a safe harbor for Moammar Gadhafi.
The NTC specifically asked that the summit be held on this date, since it is the 42nd anniversary of the coup which enabled Gadhafi to seize power in Libya from King Idris.
The NTC has asked foreign nations to assist it with creating a democratic Libya and rebuilding its infrastructure. Of more urgency is the need to restore food, water and electricity services to thousands of Libyans.
Britain and France have also agreed to unfreeze billions of dollars of Libyan assets.
Agence France Presse reported that the European Union unfroze the assets of 28 Libyan companies in order to provide funds for the NTC.
Jonathan Marcus, a BBC correspondent, wrote that: "Libya, with its potential oil revenues and a relatively small population, is no basket case. It is going to need a lot of assistance to rebuild. But there are lots of willing players. Britain and France, which pushed for the air campaign and headed up the Nato coalition, are eager to play a significant role in rebuilding Libya. So, too, is Libya's traditional economic partner in Europe - Italy."
However, Gadhafi himself remains at large and his son Saif al-Islam has reportedly claimed his father will not surrender.
Consequently, NTC apparently wants NATO to continue to help it in its ongoing campaign to defeat what few loyalists to the old regime remain.
An NTC official has told Reuters that he believed Gadhafi and his son Saif al-Islam are in the town of Bani Walid, which is the home of the Wafralla, Libya's biggest tribe.
We cannot attack this tribe because many of our brigades in Benghazi and Zintan are from Bani Walid, the NTC figure said.