World Leaders Slam North Korea For Nuclear Test; UN Security Council Schedules Emergency Meeting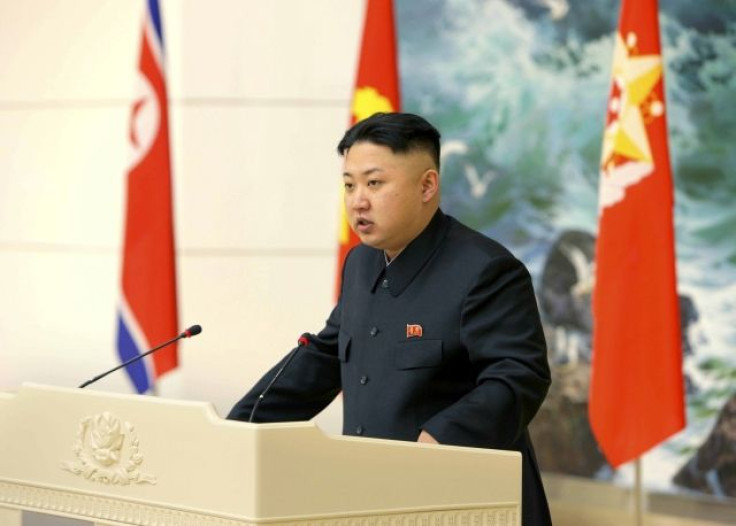 As news of North Korea's nuclear test drew worldwide reactions, the U.N. Security Council scheduled an emergency meeting Tuesday to discuss the possibility of imposing new sanctions on Pyongyang.
Following the reports that seismic activity in North Korea measuring 4.9 magnitude was registered by the U.S. Geological Survey, Pyongyang-controlled news agency KCNA said Tuesday that a nuclear test "was carried out at a high level in a safe and perfect manner using a miniaturized and lighter nuclear device." This is the third time Pyongyang attempted to test a nuclear device, with the previous attempts being in 2006 and 2009.
U.N. Secretary-General Ban Ki-moon condemned the underground nuclear weapon test as "deplorable" that stood in "clear and grave violation of the relevant Security Council resolutions," Ban's spokesman Martin Nesirky said in a statement.
"The Secretary-General is gravely concerned about the negative impact of this deeply destabilizing act on regional stability as well as the global efforts for nuclear non-proliferation," the U.N. statement added.
South Korea's U.N. mission said it had called an emergency meeting of the 15-nation Security Council at 9 a.m. EST (1400 GMT) Tuesday to discuss the nuclear test, Reuters reported.
The diplomats added that South Korean Foreign Minister Kim Sung-hwan would address the media in New York after the meeting.
South Korea serves as the president of the council this month, which allows its diplomats to convene meetings and ensure spotlight on its neighbor North Korea.
U.S. President Barack Obama termed Pyongyang's nuclear act that followed a "ballistic missile launch" in December as "highly provocative," which "undermines regional stability, violates North Korea's obligations under numerous United Nations Security Council resolutions, contravenes its commitments under the 19 September 2005 Joint Statement of the Six-Party Talks, and increases the risk of proliferation," CNN reported.
Six-party talks, which began in August 2003, aim to end North Korea's nuclear program through a negotiation process involving the U.S., China, the Koreas, Japan and Russia. The negotiations, however, have long been marred by diplomatic standoffs among the participating states—particularly between the U.S. and North Korea.
China's Foreign Ministry expressed "firm opposition" to Pyongyang carrying out the test, adding that Beijing stood firm on its stance "to realize non-nuclearisation for the Korean peninsula and prevent nuclear proliferation and maintain peace and stability in north-east Asia."
South Korean President-elect Park Geun-hye strongly condemned the test, saying that it poses a "grave threat to the Korean Peninsula and international peace, hampers inter-Korean trust-building and undermines efforts for peace."
Japan's Prime Minister Shinzo Abe said the test was a "grave threat to the safety of our country and a serious challenge against the global framework of nuclear disarmament and non-proliferation."
"It cannot be tolerated, as it will significantly damage safety and peace in northeast Asia and the international community," according to an AFP report.
UK's Foreign Secretary William Hague condemned the test, saying that the UK would "begin urgent consultations with Security Council partners calling for a robust response to this latest development," BBC reported.
Responding to the nuclear test, the U.S. intelligence agencies said they were "aware of a seismic event with explosive characteristics in North Korea and we are evaluating all relevant information," a statement issued by the office of Director of National Intelligence said, according to an AFP report.
A Western diplomat, who spoke to Reuters, said that he hoped the Security Council would approve an initial statement condemning the nuclear test Tuesday and begin work on a more comprehensive council reaction.
© Copyright IBTimes 2023. All rights reserved.