World's Happiest Countries In 2013, According To The UN
Here's something to smile about: Global happiness is on the rise -- or at least the researchers who prepared the United Nations' second annual World Happiness Report believe it is. And nowhere are the people happier, they say, than in one of the coldest corners of the planet: Scandinavia.
That's right, though they may have to stare into a fake light for a few hours each winter to keep their spirits high, the people of Denmark, Norway and Sweden -- as well as their Northern European neighbors in the Netherlands and Switzerland -- reported some of the highest senses of well-being in the world in the latest iteration of the report, published Monday by the U.N. Sustainable Development Solutions Network. The United States, meanwhile, came in at No. 17, the United Kingdom at No. 22, Germany at No. 26, Japan at No. 43 and China at No. 93.
Some 60 nations showed significant improvements in the study, which measured citizens' own evaluations of their lives, while 41 others worsened. Gains were more common in sub-Saharan Africa and Latin America, while losses were more common among industrial countries.
The U.N. released the study to urge heads of state (who are preparing for the United Nations General Assembly in two week's time) to find a way to put happiness on the global agenda, an idea first proposed in 1972 by the former King Jigme Singye Wangchuck of the Himalayan Kingdom of Bhutan.
At the heart of the discussion is the need to create measures to make well-being a critical component of how global leaders measure economic and social development. In other words, the strictly GDP-based approach is outdated, and a nation should been seen as succeeding not if its citizens are financially well off, but rather if they're healthy and happy.
"There is now a rising worldwide demand that policy be more clearly aligned with what really matters to people as they themselves characterize their well-being," explained report author Jeffrey Sachs, director of the Earth Institute at Columbia University and special adviser to the U.N. Secretary General.
The 2013 World Happiness Report delves deeper into the concept of well-being than the first landmark study, released ahead of a high-level U.N. meeting on happiness hosted by Bhutan last April. The researchers not only selected the top-ranking countries for happiness this year, but also provided guidance for policymakers on how to effectively incorporate well-being into everyday decision-making processes.
According to the report, happy people "live longer, are more productive, earn more and are also better citizens." This, the researchers say, should be reason enough for governments to take notice of this new approach to measuring success.
"More and more world leaders are talking about the importance of well-being as a guide for their nations and the world," Sachs noted. "The World Happiness Report 2013 offers rich evidence that the systematic measurement and analysis of happiness can teach us a lot about ways to improve the world's well-being and sustainable development."
The U.N.'s World Happiness Report complements research from other outlets in the relatively new and somewhat controversial field of "happiness economics." Yet, while the field is rife with studies in recent years, how to best put metrics to the intangible idea is a matter that remains up for debate. Take, for example, the conflicting results of two recent reports:
On the Organization for Economic Cooperation and Development's Better Life Index, it's Australia that has won top honors for happiness since the Index's inception in 2011, followed by Sweden and Canada. Researchers at the Paris-based organization look at 11 areas each year that have been identified as essential to happiness and well-being, from health and education to local government, personal security and overall satisfaction with life, as well as more traditional measures like income.
While both the World Happiness Report and Better Life Index contain almost exclusively wealthy nations in the top slots, a Gallup poll last December measuring positive emotions across 148 countries claimed Latin Americans were the happiest in the world, with eight of the top 10 countries lying in Central or South America. Like the U.N. report, Gallup went straight to the source, asking 1,000 people in each of the nations surveyed five questions about whether they experienced a lot of enjoyment the day before, and if they felt respected, well-rested, laughed and smiled a lot, and did or learned something interesting.
"These data may surprise analysts and leaders who solely focus on traditional economic indicators," Gallup researcher Jon Clifton noted. "Residents of Panama, which ranks 90th in the world with respect to GDP per capita, are among the most likely to report positive emotions. Residents of Singapore, which ranks fifth in the world in terms of GDP per capita, are the least likely to report positive emotions."
While researchers may see different nations as leaders, they all agree that happiness is on the rise. They also agree that happiness, no matter how overly idealistic it sounds, needs to be used as a measure of a successful government.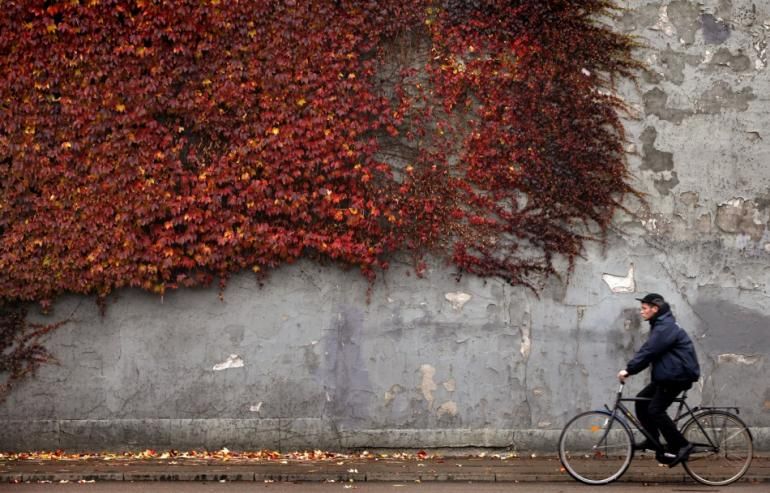 FOR FREE to continue reading
✔️ Unlock the full content of International Business Times UK for free
offer available for a limited time only
✔️ Easily manage your Newsletters subscriptions and save your favourite articles
✔️ No payment method required
Already have an account?
Log in
© Copyright IBTimes 2023. All rights reserved.