World?s Top 10 Most Respected Companies?And The Award Goes To Apple
Apple Inc. (Nasdaq: AAPL), the largest company on earth by stock-market value, again took the top spot in Barron's annual survey of corporate respect.
Apple, the fabled inventor of the iPod, iPhone and iPad, is building one of the most stunning financial runs in the history of corporate America. Nothing can stop the Cupertino, Calif.-based cash machine to continue its rapid growth from a massive sales base.
Apple reported in April yet another monster quarter of financial results, earning a profit of $11.6 billion, compared with $6 billion in the year-ago period, on revenue of $39.2 billion, a 59 percent increase over last year. Apple's revenue and earnings are poised to surge 50 percent in the fiscal year ending in September.
According to Apple, it sold over 365 million digital devices over the last five years - 50 million in its fiscal 2012 second quarter alone. Apple has amassed $100 billion in cash and has decided to reinstitute a quarterly dividend of $2.65 per share starting sometime around July. Apple last offered a dividend in 1995. The company will also buy back $10 billion of its own shares over three years, beginning in October.
Apple's surging share price also reinforced Wall Street's good feelings for the company, whose shares nearly doubled to $636 in April from $325 a year earlier, before easing to $571. But that still leaves shares of Apple up 41 percent so far this year.
Earthmoving-equipment maker Caterpillar Inc. (NYSE: CAT) secured the No.5 spot in this year's survey. The Peoria, Ill.-based Caterpillar was not ranked last year. Amid a global slowdown, industry bellwether Caterpillar was able to report a 29 percent jump in its first-quarter profit that topped analysts' estimates. The company also confidently boosted its full-year outlook.
Also on the top 10 list: International Business Machines Corp. (NYSE: IBM), McDonald's Corporation (NYSE: MCD), Amazon.com, Inc. (Nasdaq: AMZN), 3M Co (NYSE: MMM), United Parcel Service, Inc. (NYSE:UPS), The Coca-Cola Company (NYSE: KO), Nestlé (Switzerland: NESN) and Intel Corporation (Nasdaq: INTC).
Other companies are not so fortunate. Operational missteps, accusations of ethical breaches, and unpopular political stances by leading executives have variously weighed on investors perception of JPMorgan Chase & Co. (NYSE: JPM), Wal-Mart Stores, Inc. (NYSE: WMT), PepsiCo, Inc. (NYSE: PEP), and Warren Buffett's Berkshire Hathaway Inc. (NYSE: BRK.A).
Berkshire Hathaway drop to No. 15 from last year's No. 3, after chairman Warren Buffett's calls to tax the rich more. Berkshire is followed by Google Inc (Nasdaq: GOOG), which fell from last year's No.6. Investors are getting impatience with PepsiCo, which slid to No. 30 from No. 9, as the snack and soda maker witnessed profit growth slow under Chief Executive Officer Indra Nooyi. PepsiCo has unveiled a global restructuring plan and has slashed 8,700 jobs.
JPMorgan's listing on Barron's annual survey tumbled to No.49 this year from No.14 last year, when it was the highest-ranked bank. JPMorgan CEO James Dimon disclosed the most expensive blunder of his 30-year career - a $2 billion trading loss - on May 10 during a hastily-convened conference call that stunned Wall Street. The risky trades have severely damaged the reputation of the nation's largest financial firm by assets.
Investors surveyed by Barron's ranked companies based on management, business strategy, ethical business strategies and competitive edge, among other factors. This year's results show an investor appreciation for pedigreed U.S.-based multinationals, which have been able to weather the past year's global tumult.
Six of the companies ranked in the top 10 and nine in the top 14 are among the 30 members of the Dow Jones Industrial Average.
Check out the slideshow for the world's 10 most respected companies.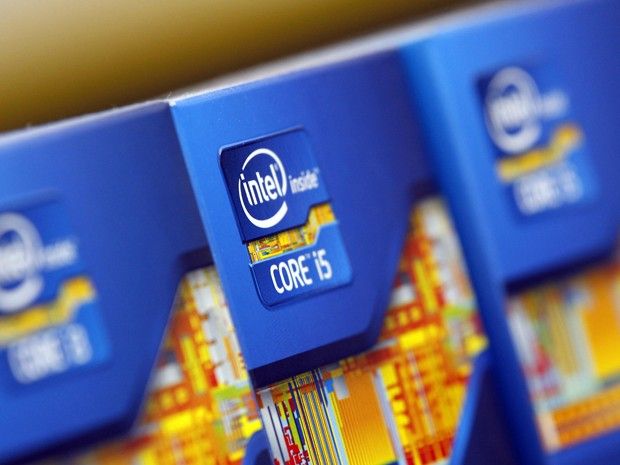 © Copyright IBTimes 2023. All rights reserved.