Xbox Wireless Headset Odd Notification May Suggest VR Support Coming To Xbox Series X
KEY POINTS
Xbox boss Phil Spencer stated in a 2019 interview that VR is not on the roadmap
Microsoft already has VR/AR technology available
A representative blames localization errors for misinformation
Microsoft remains bullish about supporting VR technology on its consoles, while Sony is already developing a new headset for the PS5. Thus, the video game industry was surprised when Italian gamers reported a strange message which cropped up about the new Xbox Wireless Headset indicating otherwise.
In an interview with Xbox head Phil Spencer in 2019, he explained why Microsoft was not interested in virtual reality. It was hinted that management believed the technology was not really in demand.
However, IGN Italy reveals that upon pairing Microsoft's recently released Wireless Headset with the Xbox Series X, an odd notification pops up. The original message reads: "Il visore VR deve essere aggiornato," which means "The VR headset needs to be updated" when translated into English.
This led those who have seen it to speculate that the console might have just leaked a future VR accessory. Another line of text below it says: "E disponibile un aggiomamento per il visore VR," which, in English states: "An upgrade for the VR headset is available."
Some are skeptical and believe it could just be a small oversight by the dev team. Another popular opinion suggests Microsoft had plans for a VR platform that uses the Xbox Wireless Headset but was ultimately scrapped for unknown reasons.
SlashGear also points out that there are certain similarities with the software used by the Xbox Series X and Windows 10 gaming PCs. The latter supports a wide range of VR headsets. Microsoft already has the know-how when it comes to VR/AR, thanks to its Windows Mixed Reality technology.
Meanwhile, an article from The Verge appears to have debunked speculation about the weird VR-related message. In fact, they tested the Xbox Wireless Headset on an Xbox Series X with "Language & location" settings set to the U.S. So far, they were unable to replicate what was reported.
After getting in touch with Microsoft, a representative informed the publication that the notification that mentions "VR headset" was due to a localization error. The company also reiterated its stance on the Xbox Series X immersive technology and claims there are no plans yet to introduce a VR accessory in the near future.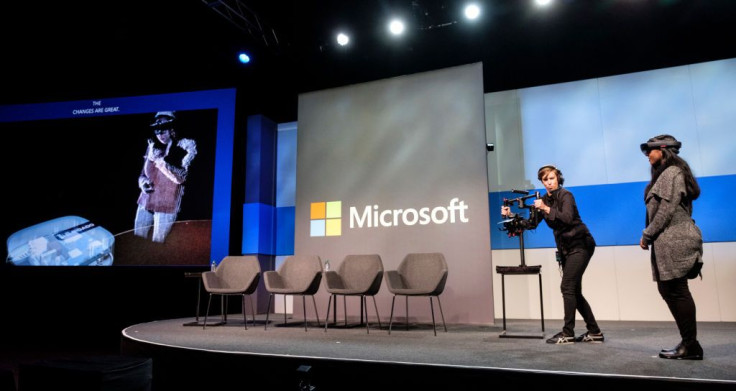 © Copyright IBTimes 2023. All rights reserved.