Xerox Translation Service Scans Documents, Prints In Other Languages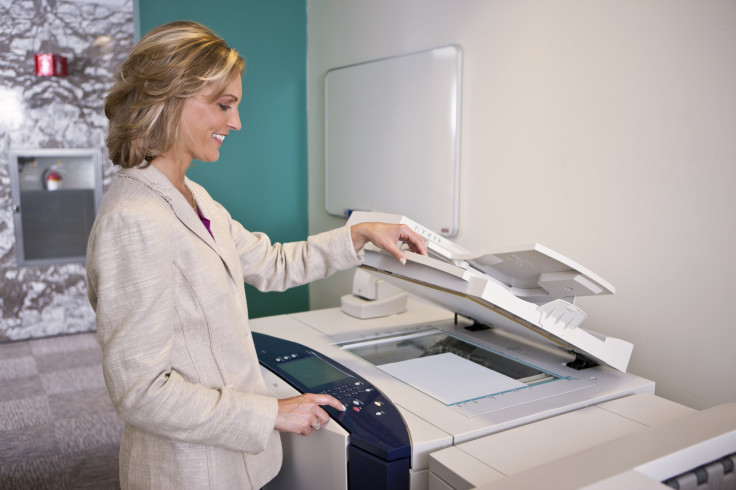 Xerox unveiled a new printer service Thursday that can scan documents and automatically print them out in another language. Teaming up with Abbyy, a company that makes optical character recognition software, the "Xerox Easy Translator Service" can translate documents into over 30 languages, retaining the formatting and layout of the original document.
The service, which works with a number of newer Xerox printers, has numerous applications. With the machine translation option, an employee working at a global company can get an approximate translation of a support document for immediate help. In situations like these, the aim is to get the gist of how to complete the task. For documents where it is crucial to retain the precise meaning, the service also offers human translation.
"Xerox invented the MFP [multi-function printer], and we're looking forward to selling and supporting Xerox Easy Translator Services with Xerox around the world," Dean Tang, CEO of Abbyy's North American headquarters, said in a statement.
The translations will get better over time thanks to a cloud-based glossary. This glossary will benefit those in industries with specific jargon, as the company can write in words that are likely unfamiliar to most to help aid translations.
The service also supports human translations. These take longer, whereas the machine translation takes a few moments. But the human service comes with the benefit of professional oversight.
Users can pay in 97 currencies from over 150 countries, with a variety of subscription options depending on level of service and quantity of printouts.
It also works with both mobile app and website, where the user takes a picture of the document and uploads it to the cloud. This allows for document upload in over 30 formats. Cloud-based translation storage means users can access finished translations from anywhere.
Translation has slowly found its way into more parts of the daily business workflow. Beyond the familiar Google Translate service, Microsoft has also joined the game by bringing translation services to Skype. This, coupled with Xerox's new service, means companies can work more effectively across borders.
Xerox Corporation (XRX) | FindTheCompany
© Copyright IBTimes 2023. All rights reserved.
FOLLOW MORE IBT NEWS ON THE BELOW CHANNELS