Xi Jinping Embraces China's New Normal: A 6.5% Annual Growth Target Through 2020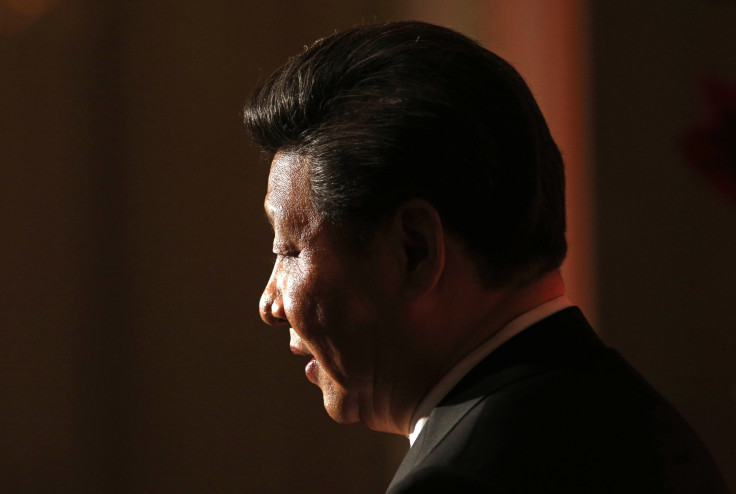 China's annual economic growth rate over the next five years will not be less than 6.5 percent, President Xi Jinping announced Tuesday, according to the state-run Xinhua news agency. The comments come just days after Chinese Premier Li Keqiang acknowledged that it won't be easy for the country to reach its target of "about seven percent" growth for the year.
"In the next five years, China's development should not just be focused on growth pace, but also growth volume, and, more importantly, growth quality," Xi reportedly said, reiterating points listed out in an official communiqué released last week, after the annual meeting of the ruling communist party's central committee.
"Maintaining a medium-high level of growth is conducive to improving people's livelihoods so that they can truly benefit from the success of the country in comprehensively building a moderately prosperous society," he added.
Xi was explaining a proposal for the country's thirteenth five-year plan -- a blueprint for the economic and social development between 2016 and 2020, Xinhua said.
In the third quarter of 2015, China reported a GDP growth of 6.9 percent -- down from 7 percent in the previous two quarters -- and its slowest growth since the peak of the financial crisis in 2009. It also marked a sharp decline over last year's 7.3 percent growth.
In recent months, the Chinese government has undertaken a raft of measures -- including cutting benchmark interest rates, lowering the amount of deposits banks must hold in reserves and devaluing the yuan -- to revive growth. However, these measures have, at best, met with limited success.
According to a Bloomberg survey of 16 economists, the Chinese economy is expected to grow at an annual average pace of 6.5 percent or less between 2016 and 2020. And, in recent weeks, even Chinese leaders have tempered growth expectations.
"Policy makers still want to maintain a high growth pace, while the policy expectation is tuned slightly lower," Tao Dong, chief regional economist for Asia excluding Japan at Credit Suisse Group AG in Hong Kong, told Bloomberg. "The stance of policy makers is to gradually transform to a 'new normal.' But to maintain the peoples' confidence, the bar is set relatively high."
© Copyright IBTimes 2023. All rights reserved.