Xiaomi Looks Beyond Hardware, Will Invest $300 Million In Baidu's iQIYI Video Unit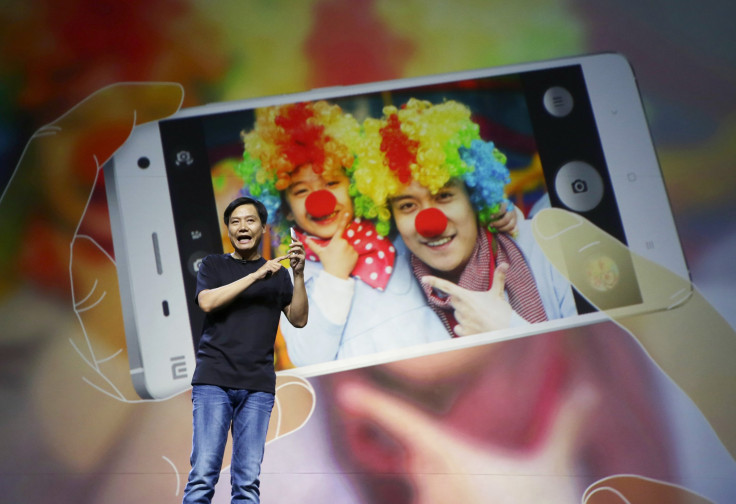 Xiaomi Inc., China's top smartphone maker, is investing $300 million for an undisclosed stake in Baidu Inc.'s online video content subsidiary iQiyi, as the focus shifts from hardware to software features and compelling content offerings in the global smartphone market.
This will be the second investment in video Xiaomi has announced this month, after committing $1 billion to boost its Internet television and content business, at a time when mobile platforms are increasingly becoming mainstream in China, the company's biggest market, from shopping to entertainment.
"The strategic investment will drive more traffic to iQiyi's video platform ... allowing Xiaomi to capitalise on iQiyi's content development and iQiyi to deepen cooperation with the world's third-largest smartphone maker," the companies said in a joint statement on Wednesday. An English version of the main points of the Chinese statement was emailed to International Business Times by Brunswick Group, iQIYI's public relations firm.
Xiaomi's investment takes into account "the increasing importance of video services if you're a connected device platform," Richard Broughton, director for broadband at IHS Technology, a consultancy, said in a phone interview from London.
"Many of the successes of players like Apple Inc. can be attributed to their device, but also their push into provisioning their users and their device ecosystems with strong content offers," he said.
By making investments into the video services, Xiaomi can influence the direction these services take so it can ensure that the related mobile applications are built to support its range of hardware, and its devices are first place to get the content on, "so that exclusivity potentially comes in there," he said.
Samsung Electronics Co., the world's largest smartphone maker, has launched a new video aggregation service exclusive to owners of its Galaxy range of smartphones, via an app on Google Play, to win more consumers over to its phones.
Xiaomi's investment showed the importance of the Internet video ecosystem to its future and the companies could build a more complete video ecosystem, iQiyi's founder and CEO Gong Yu said in the statement.
Xiaomi is already buying an undisclosed stake in New York Stock Exchange-listed Youku Tudou Inc., China's largest Internet television company, by purchasing its shares on the open market. This was after it said it was spending $1 billion to build its online video portfolio -- Xiaomi already sells television sets and set-top boxes under its Mi brand -- and that it had hired Chen Tong, the former editor-in-chief of news portal Sina.com, to head its content business.
DIVERSIFICATION MOVE?
The strong push into video could also well be an early step toward diversification into the lucrative content business, Broughton said, as Xiaomi seeks to secure its longer-term growth. The company so far has relied on offering hardware specifications rivaling handsets from Samsung at much lower prices, and a user experience based on a much-tweaked version of Google Inc.'s Android software.
"A diversification strategy into a high-growth sector such as online video is certainly a possibility. Advertising revenue on online video is one of the strongest categories of growth in the content business at the moment," Broughton said.
Although iQiyi's video platform already has some 450 million active users, "there's still headroom for growth as connectivity improves and increases, so yes they are definitely buying into a growth market that can potentially be used to diversify as well as support their hardware business," he said.
Baidu, China's answer to Google, has confirmed it will raise its stake in iQiyi by investing "several million dollars," but didn't give details, in briefing reporters in China on Wednesday, according to an email from the PR firm.
Shunwei Capital, set up by Xiaomi's founder and CEO Lei Jun, will invest in iQiyi alongside Xiaomi, Wall Street Journal reported on Wednesday, citing the companies.
This article was updated to add analyst comments throughout.
© Copyright IBTimes 2023. All rights reserved.