Yahoo: Are KKR and Blackstone Joining the Takeover Fray?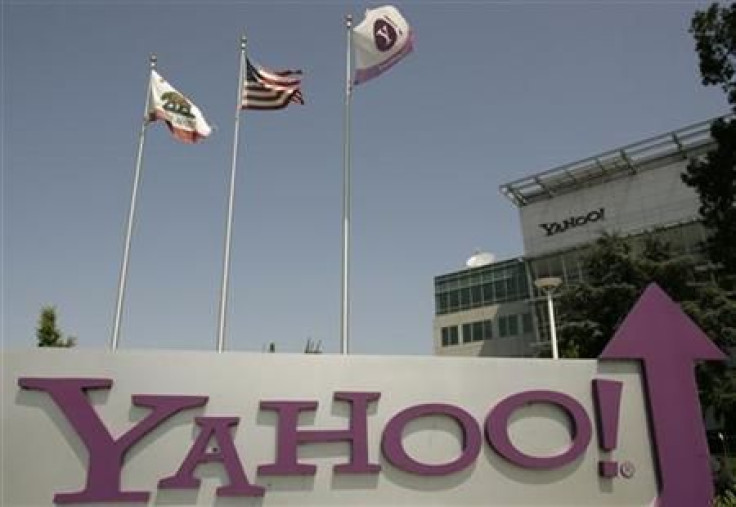 Add some more private equity bigfeet to the cluster that may be looking to acquire Yahoo: Kohlberg Kravis Roberts and Blackstone Group.
They would join other private equity giants like Providence Equity Partners and Silver Lake Partners, which have been known for either media or technology buys solo or in a syndicate. Another one, Bain Capital, once the domain of Republican presidential candidate Mitt Romney, is also mentioned.
The latest speculation about Yahoo was reported by Bloomberg News, which cited unidentified parties. The Sunnyvale, Calif.-based media and search company has been under fire for six weeks since CEO Carol Bartz was fired and Yahoo asked for advice from Allen & Co. and Goldman Sachs, which underwrote its 1996 IPO.
KKR has a mixed record in technology, having invested late in Sun Microsystems, just before its sale to Oracle, as well as in Eastman Kodak, where its investment is underwater. Blackstone, the vehicle of Steve Schwarzmann, isn't known for tech investments although it was an investor in The Weather Channel.
One announced bidder is China's Alibaba Group, where Yahoo owns a 40-percent stake as a result of a payment-sharing deal. Alibaba Chairman Jack Ma said in public last month he'd like to buy the company and may be working with Singapore's state-controlled holding company, Temasek, to finance either buying out Yahoo or buying the whole company.
Based on Thursday's close, Yahoo's market capiralization is $19.9 billion and its enterprise value $17.5 billion.
Third Point, the New York-based hedge fund controlled by activist investor Daniel Loeb, has already acquired around 5 percent of Yahoo and wants to buy more. In the past, Carl Icahn has been an active Yahoo investor but sold his shares during Bartz's tenure.
In 2008, Microsoft offered to buy all of Yahoo for $47.5 billion, a bid rejected by co-founders Jerry Yang and David Filo. Under Bartz, Microsoft took over many of the technical aspects of Yahoo search for its Bing search engine.
Other pure media companies that might be interested in Yahoo include News Corp., the Murdoch vehicle; Digital Sky Technologies, the vehicle of Russian tycoon Yuli Milner as well as Facebook, the private Palo Alto, Calif.-based social media site controlled by Mark Zuckerberg.
Facebook, which must start reporting financial results soon under U.S. securities laws, also has close ties to Goldman Sachs, which is a major corporate investor. Acquiring Yahoo would speed the way for Facebook to go public.
© Copyright IBTimes 2023. All rights reserved.