Yahoo Buyout May Now Lure Temasek, Bain Capital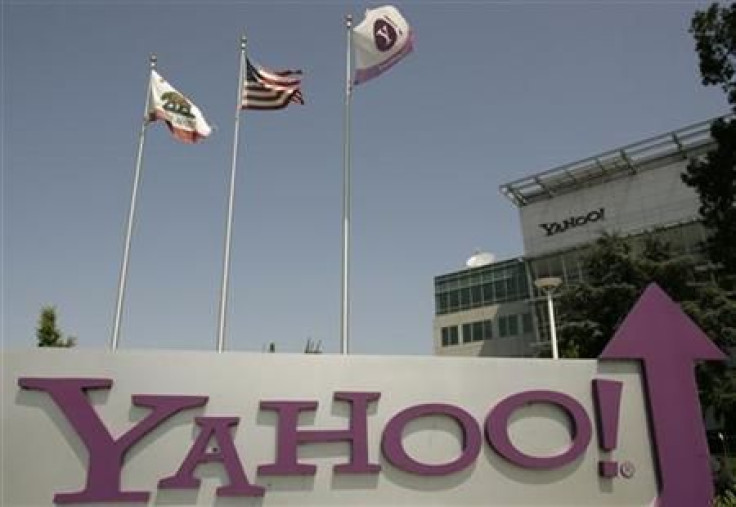 The ongoing crisis at Yahoo may now have tempted some new parties including Singapore's Temasek as well as Bain Capital, joining other parties said to include Facebook, Microsoft, Providence Equity Partners and Alibaba Group.
Goldman Sachs, which managed Yahoo's 1996 IPO, is expected to send out financial material on the Sunnyvale, Calif.-based search and media concern by the end of the week, reports said.
Yahoo has been in turmoil since CEO Carol Bartz was fired Sept. 5 and the company said it would explore alternatives. Yahoo shares have gained nearly 9 percent since the ouster, trading Monday around $15.77.
That gives Yahoo a market capitalization of nearly $20 billion and enterprise value of $17 billion.
Over the weekend, reports emerged that the Singapore state-controlled investment company, Temasek Holdings, had been approached about financing the buyout of Yahoo's 40 percent stake in China's Alibaba Group. Alibaba CEO Jack Ma had said he would be interested in buying all of Yahoo.
The Yahoo stake in Alibaba could be valued as high as $13 billion. Singapore and China have close trade and cultural relations, and Temasek is already an investor in Alibaba, China's top online payments company.
Last month, Silver Lake Partners, another possible bidder for Yahoo, and Russia's Digital Sky Technologies offered to buy shares of Alibaba for as much as $1.6 billion.
Digital Sky, the vehicle of Russian tycoon Yuli Milner, is already an investor in Facebook, which itself has been suggested as a buyer of Yahoo. That would allow Facebook to go public through a non-traditional method, a reverse takeover.
Under U.S. securities law, Facebook, based in Palo Alto, Calif., will be required to start publishing financial data next quarter because it now has more than 500 shareholders, including Goldman Sachs and Digital Sky.
The other new potential investor is Bain Capital, once a venue of Republican presidential candidate Mitt Romney, which has invested in several media properties such as Clear Channel Communications and The Weather Channel.
Still another private equity candidate is Hellman and Friedman, the San Francisco firm whose media investments include Getty Images and once was an investor in Germany's Axel Springer.
Rather than acquire a company outright, the private equity companies often act as a syndicate, taking over technology related companies such as SunGard, Freescale Semiconductor and Seagate Technologies.
A Chinese-oriented Yahoo investment might prove acceptable to Yahoo co-founder Jerry Yang, 43, a native of Taiwan, who's venerated in China and among overseas Chinese.
Yang, who served briefly as CEO before Bartz, still owns about 3.6 percent of the company. Co-founder David Filo, 45, retains about 6 percent of the equity.
© Copyright IBTimes 2023. All rights reserved.