Yahoo! Inc. (YHOO) In Play? 5 Strategic Options (Including Marissa Mayer's Fate) Board Must Weigh Now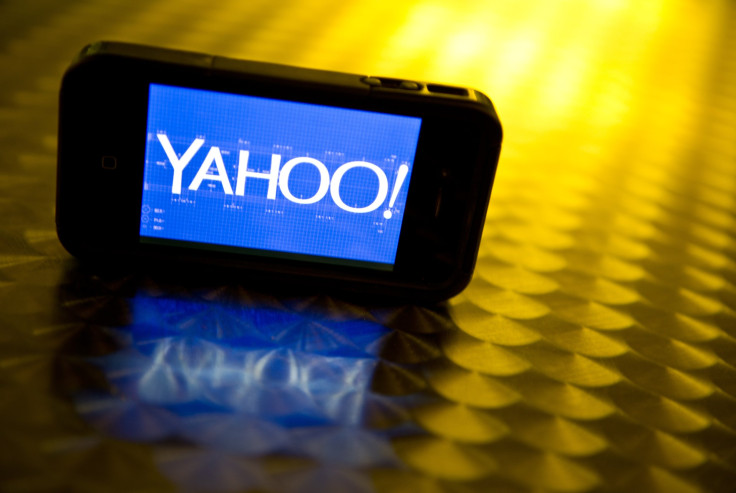 SAN FRANCISCO -- Marissa Mayer's fourth year at Yahoo could be her last as the company's board of directors is set to meet this week to decide on a plan of action going forward -- and whether the polarizing CEO will be a part of it.
Yahoo's board will assemble for a series of meetings Wednesday through Friday, the Wall Street Journal reported Tuesday night. The board will address major questions facing the Web portal company, including whether to proceed with a planned spinoff of its stake in Alibaba, sell off its core Internet business, fire Mayer or some combination of all three. Also worth considering are whether the company should take a route similar to the one Dell took in 2013 and go private, or sell every one of its assets to a strategic investor such as a telecom company.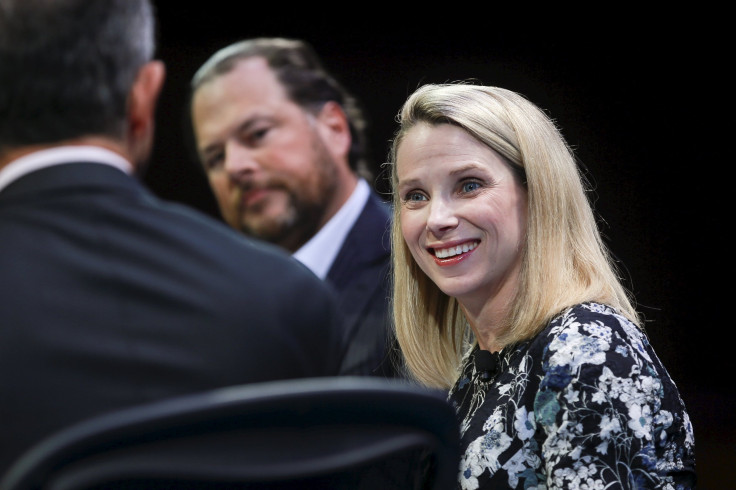 The Fate Of Marissa Mayer
Chief among Yahoo's looming questions is what to do about Mayer, who is halfway through her fourth year leading the Sunnyvale, California, company and still has little to show for her efforts.
Though Mayer has more than doubled the price of Yahoo shares since taking the job -- Yahoo was trading around $15 a share July 2012 and currently trades around $36 a share -- most of the company's value is derived from its cash balance and its holdings in Alibaba, the Chinese e-commerce company, and Yahoo Japan, respectively worth $32 billion and $8.5 billion.
Meanwhile, Yahoo's core business -- meaning its Web content, display advertising and search properties -- has remained stagnant during Mayer's tenure. "The company has done nothing to improve its actual operations in the past three years. Isn't that why we fire people?" said Phil Davis, CEO of investment site Philstockworld.com.
At the same time, many analysts argue that firing Mayer wouldn't solve anything and remains unlikely at this point. Though Mayer has done little to improve the company and has seemingly lost the trust of many of her top leaders, who've been leaving in droves in recent months, firing Mayer without a clearly better replacement would not improve the company's business, observers say.
"This job was something of a poisoned chalice. It's not clear what could have been done differently to produce a different result," said Jan Dawson, chief analyst at Jackdaw Research. "The other challenge is that a lot of the board has been installed while Marissa Mayer has been there, so they're likely to be largely supportive of her."
If anything, expect Yahoo to start a transition process that will allow Mayer, who is set to go on maternity leave, to exit gracefully. "It's easy to deride Marissa Mayer without providing a clear solution as to a leadership plan that would be better than the current situation," said Johnny Won, founder of consulting firm Hyperstop. "I'd expect a civilly engineered departure than any sort of firing."
Alibaba Group Holding LTD Stock Price (Adjusted Close) | FindTheData
The Alibaba Spinoff
For much of 2015, Yahoo has boasted about its plans to spinoff its stake in Alibaba, hoping to return as much value as possible to shareholders tax-free. That plan hit a snag earlier this year when the IRS declined to approve the plan, which could result in major taxes.
Most recently, activist investor Starboard Value LP in October called for Yahoo to halt its spinoff plans, saying the move would be too risky and could cost investors billions in taxes. Yahoo's board must decide what route would deliver shareholders the highest returns on the Alibaba stake. Several analysts still believe spinning out Alibaba remains the top choice.
"While there is no confirmation that the spinoff won't trigger unwanted tax implications, there is also no confirmation at this time that it will either," said Jason Moser, an analyst for Motley Fool. "This question seems to revolve more around the level of risk that management is willing to accept versus activist investors such as Starboard Capital."
Additionally, some analysts believe it is imperative that Yahoo break off its Alibaba stake so it can focus solely on its core businesses. "Holding onto the Alibaba stake just creates an ongoing distraction from the core business, and they really need to focus on fixing that," Dawson said. "On balance, they probably should spin it off."
Yahoo Inc. (YHOO) | FindTheCompany
Sell Off The Core Business?
If simply separating the two parts of Yahoo is the goal, then another option would be to sell off the company's core Internet businesses -- a reverse Alibaba spinoff, as Dawson puts it. "If the objective is to separate the two and unlock value in each, this might be a less risky way to do that," Dawson said.
The trouble here is finding someone who'd be willing to pay for Yahoo's Web businesses, which continue to shrink. That could prove difficult, but some argue that there is still some value in Yahoo, which has a massive audience that is exceeded only by those of Google and Facebook. An up-and-coming tech unicorn could be launched "into the stratosphere" should it buy up Yahoo's Web properties, said Davis of Philstockworld.com.
"Someone like Pinterest, Spotify or Snapchat could drop $1 billion in cash and finance the rest with Yahoo's own cash flow and probably double the valuation of their company going into an initial public offering next year," said Davis, who believes Yahoo's Web division is worth as much as $5 billion "on a good day."
"But then they'd have to execute fast enough to keep the eyeballs coming," Davis said, "though I'd argue that Yahoo has already driven away pretty much everyone who is inclined to leave anyway."
Sell To A Strategic Investor
Besides selling part of its business, Yahoo could simply be acquired by a strategic investor entirely. Obvious candidates would include Japan's Softbank, which has previously sprung cash on troubled American companies, such as Sprint. Along those lines, Yahoo could also be the target of any telecommunications company hoping to expand its ad-tech business, as Verizon did earlier this year with its purchase of AOL.
"As a strategic asset, Yahoo's portal business is worth next to nothing, but the growing importance of ad tech and Yahoo's Brightroll, Flurry and Tumblr ad-tech offering is the most interesting and intriguing potential for creating future revenue," Won said.
Other potential buyers include Microsoft, which in 2008 tried to buy Yahoo with an unsolicited offer of nearly $45 billion. Besides Microsoft, potential buyers from the tech world would include Apple and Google, and they'd likely have to pay only a fraction of what Microsoft offered.
"Yahoo properties still attract a lot of eyeballs, which is certainly a positive. Perhaps it could prove more value as a piece of something bigger," Moser said.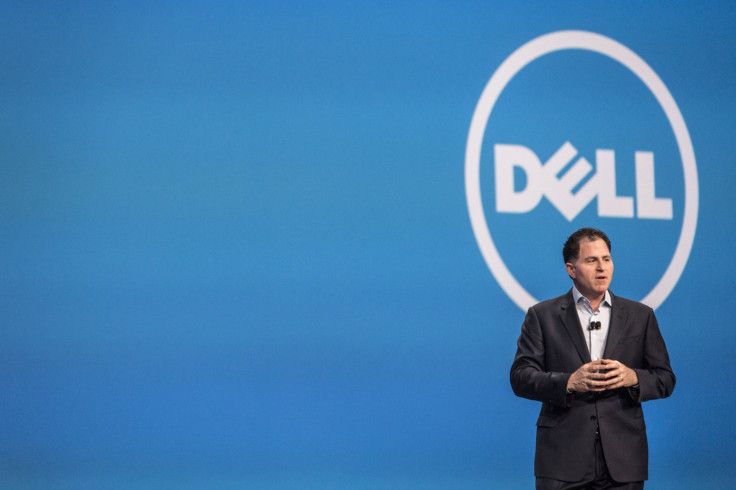 Follow In Dell's Footsteps
Finally, Yahoo could also consider taking its business private, a move that would allow the once great tech giant to rebuild again, this time shielded from the tremendous pressure applied by Wall Street. "Someone who'd take them private or merge them with another Internet advertising business are the options that make the most sense as acquirers," Dawson said. "Taking them private would allow time to get aggressive and really turn things around without the public scrutiny."
This is the route Dell, the computer company, took in 2013 after being hammered by Wall Street. Founder Michael Dell, with help from other investors and a loan from Microsoft, struck a $24.4 billion buyout to delist his company from Nasdaq. The goal for Dell was to escape the public's eye and rebuild in an atmosphere that allows for long-term measures.
The trouble with this option is that some investors would have to step up and foot the money to buy back Yahoo's shares. This would have to be a person or group who believes value remains in the business and that Yahoo simply needs time away from Wall Street to re-emerge. Finding such an investor won't be easy.
"Who would put private money into Yahoo expecting a multiple in a few years?" Won said.
© Copyright IBTimes 2022. All rights reserved.
FOLLOW MORE IBT NEWS ON THE BELOW CHANNELS