Yahoo Inc (YHOO) Q3 2015 Earnings: Yahoo Enters Search Advertising Agreement With Google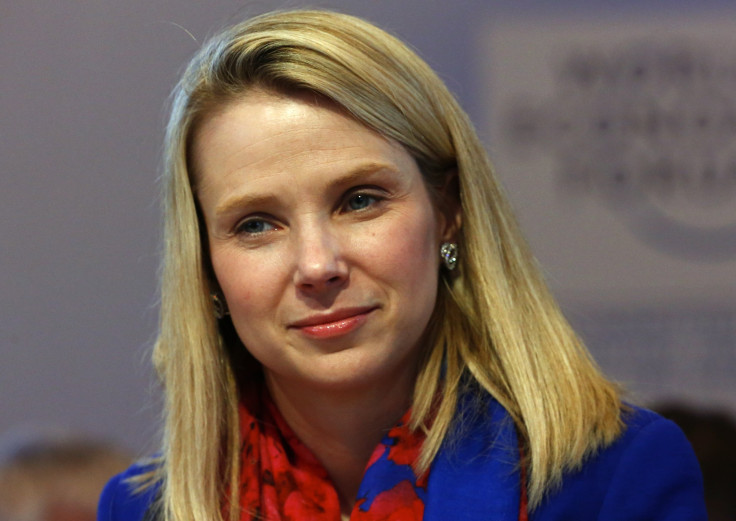 SAN FRANCISCO -- Despite missing on revenue and earnings per share estimates, Yahoo was able to largely calm shareholders following the release of its third-quarter earnings Tuesday by announcing a search advertising partnership with Google. The deal could allow the Sunnyvale, California, company to boost its search revenue in the future.
Yahoo posted revenue of $1.23 billion for the period ending in September along with earnings of 15 cents per share. Both results fell below analysts expectations of $1.26 billion in revenue and 17 cents earnings per share for the quarter, dropping Yahoo's share price more than 1 percent in after-hours trading. By comparison, the company posted $1.15 billion in revenue and posted earnings of 52 cents per share during the third quarter of 2014.
The results come shortly after a report by Re/code highlighting that a number of key hires by CEO Marissa Mayer have left the company in recent months, which some interpret as a sign that members of the chief executive's hand-picked team have begun to give up on her efforts.
Yahoo Inc. (YHOO) Quarterly Revenue | FindTheCompany
Buffering the blow was news of Yahoo's alliance with Google. Through the partnership, Yahoo will be able to show Google AdSense ads for mobile search results as well as some desktop results. The majority of Yahoo Search ads must still come from Bing, per the company's partnership with Microsoft.
"We believe that by establishing partnerships with both leaders in the search space we can achieve a competitive search dynamic that will provide a better experience for our users and advertisers and improve our monetization," Mayer said during the company's earnings call.
Yahoo's deal with Google will began after it receives regulatory approval and will expire at the end of 2018, according to a filing with the Securities and Exchange Commission. Google will pay Yahoo a percentage of each ad, depending on where in the world it is displayed and on what type of device. Yahoo, meanwhile, will pay Google fees for requests to use its text and image search results.
Though the deal is a good step forward for Yahoo and allows it to decrease its reliance on Microsoft, it's impact may not be much, said eMarketer analyst Martin Utreras. "In terms of their bottom line, those search deals are revenue-sharing deals, which are not going to significantly impact their capacity to generate profits," Utreras said.
Additionally, Yahoo stressed that in the short term the top priority is to move forward with its plans to spin out its 15 percent stake in Alibaba, the Chinese e-commerce giant, into its own company, returning that value to shareholders. This plan hit a snag recently when the Internal Revenue Service declined to pre-approve the spinoff as tax-free, but Yahoo has said it will continue to go forward with the process.
Yahoo was also able to show modest growth for its overall revenue (up 7 percent year to year), mobile advertising revenue (up 31 percent) and desktop revenue (up 3.6 percent), but shareholders continue to be disappointed by the sluggish growth the company has seen throughout Mayer's three-year tenure.
"Yahoo has a real problem and needs to figure out how to grow their business and revitalize their brand," said Sean Bower, chief editor of the Wall Street Informer. "The competition is fierce and the clock is ticking for Marissa Mayer. The honeymoon period is over and investors want results."
© Copyright IBTimes 2023. All rights reserved.
FOLLOW MORE IBT NEWS ON THE BELOW CHANNELS