Yelp Layoffs: 1,000 Lose Jobs, Thousand More Furloughed Amid Coronavirus Outbreak
KEY POINTS
Yelp laid off 1,000 employees and furloughed 1,100 staff as the company tries to survive amid the coronavirus-induced slowdown
Yelp also reduced server cost as their website traffic sunk 40% to 45%
The total active workforce of Yelp has decreased by 35%
The effects of closed down restaurants, hotels and several other local businesses are taking its toll on Yelp. The review website cut 1,000 jobs as it tries to pull through the slump in business activity inflicted by COVID-19.
The co-founder and CEO of Yelp, Jeremy Stoppelman, announced the cost-cutting measure through an email sent to employees, TechCrunch reported. Aside from the layoffs, Yelp has also furloughed 1,100 staff.
Yelp totaled 5,950 workers, according to their SEC filing on Dec. 31, 2019, but the job cuts and the 1,100 leave of absences brought the active workforce down to 3,850 -- a 35% decrease.
"The physical distancing measures and shelter-in-place orders, while critical to flatten the curve, have dealt a devastating blow to the local businesses that are core to our mission," explained Stoppelman. "Interest in restaurants, our most popular category, has dropped 64% since March 10, and the nightlife category is down 81%. Gyms are down 73%, and salons and other beauty businesses are down 83%."
Back in March, the company had taken measures to prepare for the coronavirus. Yelp canceled and postponed events, restricted external guests to their facilities and mandated employees to work from home. It also announced $25 million in relief for local businesses in the form of "waived advertising fees and free advertising, products, and services during this period."
However, the uncertainty brought about by the virus is proving to be too much for their business to handle, and the layoffs were just one of the methods the company had undertaken to reduce costs. Yelp also trimmed down server costs since traffic to their website sunk 40% to 45%, according to investment bank R.W. Baird. Baird even set their price target for Yelp from $30 a share to $22, The Motley Fool reported.
Yelp is not alone in the number of businesses fighting for survival amid the coronavirus induced slowdown. Yesterday, jobless claims soared in April as nationwide layoffs ballooned to nearly 17 million. Pre-coronavirus jobless claims were just above 200,000, but that figure quickly grew to 3 million and near 7 million in the last two weeks of March.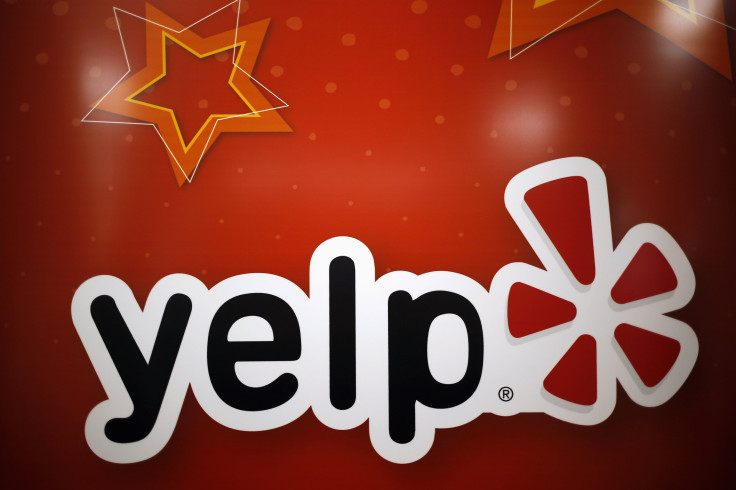 © Copyright IBTimes 2023. All rights reserved.