Yemen Crisis: UN Secretary General Ban Ki-Moon Gravely Concerned About 'Impact On Innocent Civilians'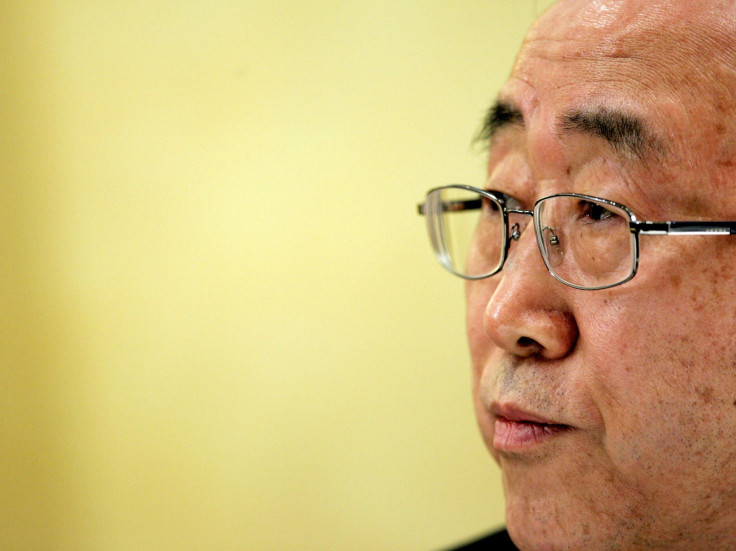 U.N. Secretary General Ban Ki-moon on Friday expressed his concern about the situation in Yemen calling for an immediate ceasefire in the region. A Saudi Arabia-led coalition has staged airstrikes against the Iran-backed Houthi group since late March.
At least eight civilians were killed in airstrikes by the Saudi-led coalition on a residential district of the Yemeni capital Sanaa overnight, locals reportedly said Friday. A military base near the capital was also reportedly struck by warplanes. Saudi officials reportedly said that three Saudi troops and nearly a dozen rebels, who control much of northern Yemen, were killed in an offensive near the town of Najran. Clashes between the two parties have turned Yemen into a "humanitarian catastrophe," officials from aid organizations said.
More than 1,200 people have been killed and 300,000 have fled their homes in the past six weeks, according to the United Nations, and Ban on Friday said that he is concerned with the "continued ground fighting and aerial bombardment in Yemen and its impact on innocent civilians.
"There are credible reports of families in Aden trapped by the bombardment and snipers targeting civilians in the street," a statement from Ban said, according to BBC, urging all parties to ensure that humanitarian agencies have safe access to the country.
Meanwhile, the U.N.'s World Food Programme said Thursday that it had been forced to withdraw from the western Hudaydah province due to a lack of fuel -- and that the issue may also lead them to pull out of other areas soon.
"There are hundreds of thousands of children in Yemen who continue to live in the most dangerous circumstances, many waking up scared in the middle of the night to the sounds of bombing and gunfire," Julien Harneis, Unicef's representative to Yemen, said last week. "The number of child casualties shows clearly how devastating this conflict continues to be for the country's children. Without a speedy end to the violence, children will be unable to lead normal lives."
© Copyright IBTimes 2023. All rights reserved.