Yo Founder Releases Mirage Camera Messaging App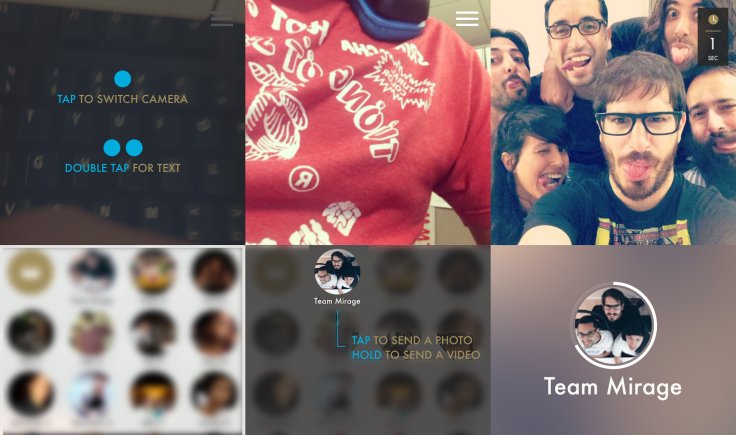 The founder behind the Yo messaging app and Israeli startup Mobli, Moshe Hogeg, released a new app called Mirage on Monday. Following in the footsteps of the Yo App, Mirage carries a similar functionality with Yo, enabling one tap communication, with the twist of using photos and video.
The Mirage app works similarly to other competing ephemeral messaging apps such as Snapchat, Facebook's (NASDAQ:FB) Slingshot and TapTalk providing self-destructing messages along with a number of other features. To send a message a user only has to tap on a recipients' icon to send a photo or hold the icon to record a video for up to 15 seconds. Upon releasing the icon, the message is sent.
Text and image effects can also be added to the image or video simply by swiping left and right or double tapping the screen.
"Our vision as a company has always been to bring people together through visual content," Moshe Hogeg, CEO of Mobli said. "We built MIRAGE as a messaging tool to extend our natural daily conversations that in real life are simple and unrecorded. The technology enables us to send temporary messages to anyone without being limited to the ecosystem of the app."
An additional benefit of Mirage is that users don't have to wait for their contacts to download the app to start using it. Contacts without the Mirage app are instead sent a text message with the link to the sent photo or video which can then be viewed through a mobile browser. According to Mobli, the web interface functions similarly to the Mirage app, enabling people to use the messaging platform regardless of whether or not they've downloaded the app.
Mirage is now available through the Apple (NASDAQ:AAPL) App Store and the Google (NASDAQ:GOOG) Play Store.
© Copyright IBTimes 2023. All rights reserved.