Zelensky Denies Using Western Weapons In Russia; Denies Plans To Occupy Russian Territories
KEY POINTS
Zelensky said Ukraine must 'behave accordingly' to join NATO
He added that Ukraine 'is not going to seize the territory of any state'
Belgium will launch an investigation into whether its weapons were used in a recent attack on Belgorod
Ukrainian President Volodymyr Zelensky on Tuesday denied that Kyiv is using Western weapons in Russian territories.
Speaking in an interview with Ukrainian journalists, Zelensky noted that he has yet to receive any appeal from governments in the West about the use of their weapons in Russian territories.
"We don't use Western weapons on the territory of Russia, that's why no one approaches me," he said, as reported by European Pravda, per translations via Google Translate.
During the same interview, Zelensky also emphasized that Ukraine has no plans to occupy Russian territories in the future, adding that Kyiv must "behave accordingly" if it wants to join the North Atlantic Treaty Organization (NATO).
"Ukraine is not going to seize the territory of any state," Zelensky said. "All this affects the attitude towards us as a member of NATO or as a future civilized state. If we want to be in the European Union, we want to be in NATO, then we must behave accordingly."
Zelensky's remarks come after Belgian Prime Minister Alexander De Croo on Monday announced that the country is opening an investigation into whether weapons it sent to Ukraine were used by pro-Ukraine Russian paramilitaries during attacks in Russia's Belgorod region.
"But the rule is clear: Our weapons that are provided to Ukraine are naturally [intended] for defensive purposes of the Ukrainian territory," he told public broadcaster RTBF, per translations by POLITICO.
Prior to De Croo's announcement, The Washington Post reported that fighters of the pro-Ukraine Russian Volunteer Corps and the Liberty of Russia Legion used at least four tactical vehicles given to Ukraine by the United States and Poland as well as rifles made by Belgium. The outlet said it also saw photos where it seemed like the pro-Ukraine Russian paramilitary groups were using at least one AT-4 antitank weapon commonly used by U.S. and Western troops.
The pro-Ukraine Russian paramilitary groups are composed of Russian fighters, including Russian citizens, who are against President Vladimir Putin's invasion. Some of the group members have been noted to be Russian neo-Nazis. Others are also said to have harbored extremist views.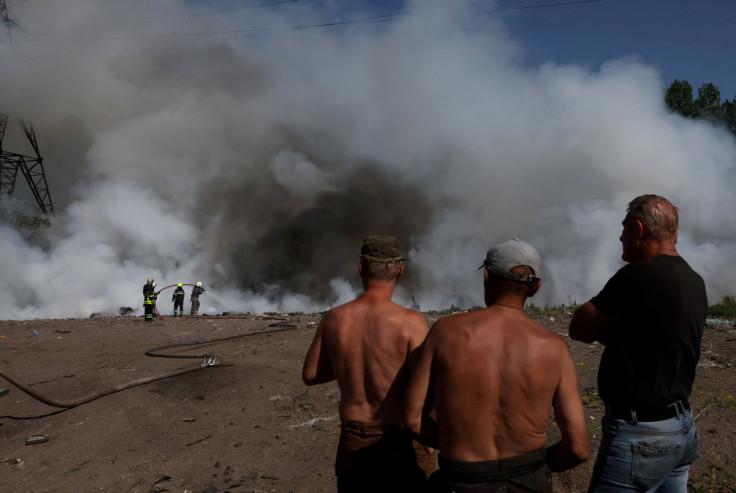 © Copyright IBTimes 2023. All rights reserved.